Narrow escapr for Robbie Williams
View(s):

Singer Robbie Williams had a terrifying experience last week when the Mandarin Oriental Hotel in which he and his wife were staying caught fire. He and wife Ayda had to flee down a fire escape after the fire broke out at the 115 year old hotel in Knightsbridge, London on June 6.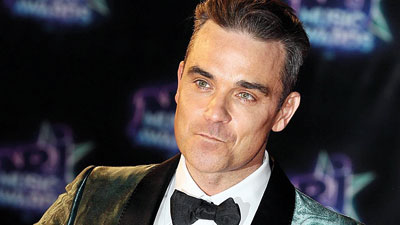 Vocals chord damage is now common among pop stars. The latest to fall victim is Demi Lovato who was forced to cancel her concert at London's O2 Arena on June 10.
Demi took to social media to say she was suffering with a swollen vocal chords. Lovato has rescheduled her shows for the end of June.
Pop star Ariana Grande claims she is battling post-traumatic stress disorder (PTSD) after her Manchester concert bombing incident last year. Reports from UK media say the 24 year old singer went back to the studio to record new material as a response as she had bad memories of the tragic incident and struggles to overcome the trauma. A suicide bomber blew himself killing 22 concert goers as her concert ended at the concert venue. Ariana has recently had a bee – a symbol of Manchester tattooed near her ear. She is releasing her new album 'Sweetener'. The lead single from the album is 'No More Tears Left To Cry'.
Pop singer Lily Allen has revealed she is in debt to the tune of £1 million. She has sold her London home in 2016 for £4.2 million after being sued by her manager for breach of contract. Meanwhile Allen released her fourth album 'No Shame' on June 8.
Ms.Dynamite whose real name is Niomi McLean-Daley has received an MBE in the Queen's Birthday honours list. The 37 hip hop star is best known for her hit songs 'It Takes More' and 'Di-Na-Mi-Tee' from 2002 and featured on 'Dibby Dibby Sound' mash up for DJ Fresh vs Jay Fay.
'One Kiss' is the UK's No: 1 song for an eight consecutive week. Released by Calvin Harris & Dua Lipa the track has been played 5.5 million times on streaming services. Meanwhile Jess Glynne's 'I'll Be There' climbed from 5 to No: 2 to claim the most downloads of the week. Two songs made on to the UK top 10 this week.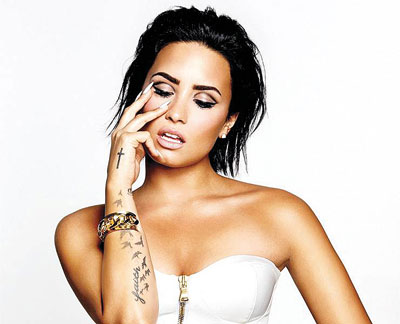 Rising from 20 to No: 8 was George Ezra's 'Shotgun' hot on the heels of the album 'Staying At Tamara's'. Although it has not been officially released the interest generated in the singer's music and his promotional visit to the UK helped push the track solely on streaming of the lyrical video and downloads. It follows George's recent UK top 10 hit 'Paradise' which peaked at No:2.
Kanye West is best known these days for the being the husband of Kim Kardashian rather than for his profession of being a hip hop artist. Be that as it may with the media circus surrounding him a song titled 'Yikes' from his recently released album 'Ye' has debuted on the UK top 10 singles chart at No: 10. 'Yikes' is one of many hip hop tracks from the new album. The song is Kanye's eight UK top 10 hit song.
TW LW
1 1 One Kiss – Calvin Harris & Dua Lipa
2 5 I'll Be There – Jess Glynne
3 3 2002 – Anne-Marie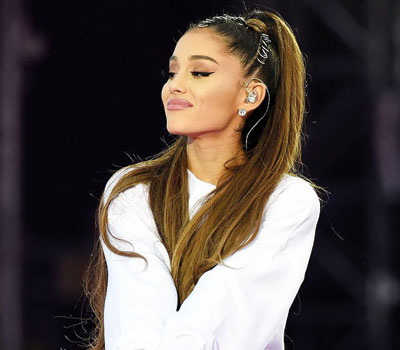 4 2 Nice For What – Drake
5 4 No Tears Left To Cry – Ariana Grande
6 10 Solo – Clean Bandit ft: Demi Lovato
7 9 Better Now – Post Malone
8 20 Shotgun – George Ezra
9 8 Flames – David Guette ft: Sia
10 – Yikes – Kanye West