Greek sporting morals lost?
View(s):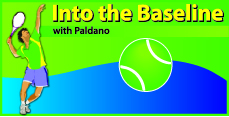 Wimbledon Tennis Championships began in the late 19th century. Subsequently the American diplomat Dwight Davis very cleverly used it to kindle interest of nations globally with his Davis-Cup idea. Currently the elite women and men are warming up for the Wimbledon Championships of 2016 in UK events at East-Bourne, Nottingham, at Queen's and in Birmingham.  Wimbledon is an iconic sporting event as the Olympics. These two events should be stealing the show at this time of the year showing the expectations and performances of athletes. Instead sadly, sport is facing unprecedented administrative issues, uncertain development strategies, and shameful credibility challenges.
The mal-practices of trusted administrations have tarnished the reputation of sport.  At present, the future looks bleak and if sport is to survive it has to clean up the act fast. It has come to light that in sport today there is misappropriation of funds is in a mega scale, organized doping, unfair officiating, favouritism, fan hooliganism and politicisation. All these are making the original Greek sporting values that perpetuated its popularity for good reasons highly questionable.
The challenges
Purpose of sports in ancient Greece was for character, physical and mental stimulation. This is not so anymore. A study as to how and why this has changed will show the reasons behind all the maladies sport is facing today and it will not get the boost it had for generation anymore. At grass-root level the problem begins with excess emphasis on winning at all cost and less on skills. This is not only in individuals but more so in institutions, associations, nations and ideological segments. This negative attitude and approach at grass root level to win at all cost is actually eliminating its appeal and making sports an unworthy activity to the youth of today. It has to change here.
Unseen mass drop out
It is pathetic to see young players placed in numbers of ten, twenty and even thirty on one Tennis court. Whether it is a singles court or a doubles court, the number of players for singles is two and doubles is four. There is no other format in Tennis. Sadly I see almost no practice given in this correct form anymore – how come? Moreover Tennis is played in rallies not with bucket fed shots. Rallies are the reality and the fun of Tennis and not feeding. I presume this causes the worldwide mass drop-out from Tennis in the early teens. The image of Tennis as an attractive sport is used in promotions only. The best kept 'secret' is the dropout rate of players due to lack of fun time on court and militarized drills on a daily basis. No country, parent and player can afford this loss in cost and time.
Playing standard and administration
In ninety percent of the countries including ours, the playing facilities have dwindled to lowest levels. This means Tennis is 'hardly played' but 'only drilled' as a class room activity. The end effect of this is the low game making ability and ineffective playing standard. This results in 'Schools and age group standard' being the national standard. There are remedies to correct this but I see no energy directed at them nationally. Local events in these countries never see any spectators voluntarily coming to see and enjoy a good game of Tennis.
People with vested interest appear to cheer their players. This is a sad reality and often a disgusting spectacle. Over the last four decades governing systems have become 'ceremonial' and have very little impact on the everyday sporting activity and in the development of Tennis with long term benefits. In fact this is the reason behind administrative mal-practices in sports globally.
Olympics tarnished forever?
Forthcoming Olympics in Rio de Janeiro is already the most scrutinized event for cheating. 'Doping' of athletes has been in an unprecedented scale. Controlling body WADA at last is armed with mechanics and authority to act fairly. Even the global super powers are not spared. Recently they went back to Beijing Olympic fluid samples and successfully did spot the cheaters. No one knows how many escaped the net. For WADA this Olympics will be the event that will make or break sports in the world. Already Tennis has a few 'doping' offenders. Now we know there has been cheating in Tennis for a while. The popular belief was that 'doping' had no effect in Tennis but now that is proved wrong.
Wimbledon and beyond
European Football Cup in Paris should be about Football and only football. All we hear now is about football hooliganism. Can any explanation justify it? So far, we seem to be lucky in Tennis. Wimbledon Championship's is the half way mark of the annual tennis calendar. This year's event is now on and it is likely that there will be changes in the top ten ranking of the world. This Wimbledon will reveal the trend.  Meanwhile all sports-lovers must know that a few controlling bodies will not be able to clean up sport. In history the effect of sports will be judged by its impact on the people and nothing else. If this fails, sport has failed. The responsibility is on all of us without exception. We will all be guilty for the failure of sport.
George Paldano, Former int. player; Accredited Coach of Germany; National, Davis-Cup, Federation Cup coach–. georgepaldano@yahoo.com