Discipline at any cost should be the motto
View(s):

Violence has become the new trend in looking for short-cut remedies nowadays. For some time, it roamed in and out of the sports arena but lately it has begun to haunt intensively becoming a menace, especially at school level. In the past, influnce, rapot and a little help from someone are known to be easy ways out when a player, spectator or a team is involved in such a case, leading to disciplinary action. Today it has gone beyond the point where free-for-alls are a common sight, largely at school games, mainly rugby and cricket. Eventually it all comes to the point where schools fail to adhere strictly on dicsipline, where it is a essential aspect in sports. Where is Sri Lanka heading to, what are we imparting to our next generation with such short-sighted action, are key issues we ponder the present day.  Here are some top people expressing their views on the issue.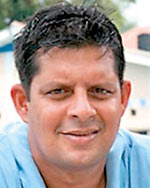 Julian Bolling (South Asian Games Gold Medalist and National Level Swimming Coach) 
"The main reason for the drop in discipline in schools at present, can be pointed out to the actions of spectators. I suggest the Schools Association of the particular sport take stern disciplinary action against the schoolwhose supporters transgressed in the first place, by banning that particular school. The offenders will then realise the repercussions of their actions, which has befallen their alma mater. The school too, in turn, will realise that it is their supporters' indiscipline that brought about the ban. The best example is the ongoing Euro 2016 Football championship in France. The Russian Football Association was fined Euro 150,000 by UEFA (Union of European Football Associations) for the Russian fans' 'hooliganism' directed against the English fans. There were fisticuffs between the Russian and English fans prior to the game. And after the game too, Russian fans invaded the English fans' section and attacked them, with the brawls spilling over outside the stadium as well. The UEFA also sent a warning to the English Football Association as well, on their supporters' conduct.They warned that, further hooliganism from Russian and English fans will lead to suspension of their national teams from the tournament.  In this kind of situation in a school, the public will have a very poor opinion of that school, which is a disgrace to the school. Hence, the school authorities too should take stern action against their students, where the offenders should be punished to realise the seriousness of their actions."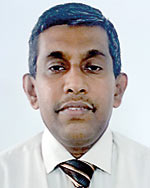 M.K.W. Shantha De Silva (Government Accountant)
"Today, if we watch television or read news papers, we come across many incidents of unsporty behaviour and discipline stooping to the lowest level. I can say, the events in the recent past can be mentioned as the most number of unsporty incidents we have witnessed so far. For this situation, I can say there are many parties involved in it. Firstly, the parents should be responsible. If they had punished their children in the first place for any wrong doing, then they will be fully aware of the wrong they have committed. Then the teachers. If they had punished the students for any wrong doing, they will remember it and will avoid future situations. By warning a student is not enough, and it is not effective method. Then the coaches and officials should take the responsibility. They too must take stern disciplinary action on players, it will not harm the basics of sport. We witness this kind of deteriorating situation of discipline in sports, mainly due to students are given light punishment in wrong doings. Due to this type of background, we  witness athletes getting involved in performance enhancing drugs to outperform the other competitors. Finally they get themselves disgraced and banned for years or life time.The people who instruct them for their actions get disgraced as well."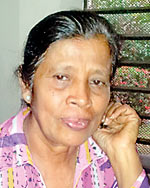 Trixie Nanayakkara (President of State Service Sport Association and Retired Directress of Sports Colombo Municipal Council)  
"I am the only woman who had voted for Sri Lanka Cricket elections in 1999. I voted for Clifford Ratwatte. I voted on behalf of Colombo Municipal Council. The Politicians of then government during that time, threatened me later after they came to know that I have voted for Ratwatte. I openly mentioned my choice on that occasion. As a woman I faced the pressure without any difficulty. And later when I think about it, I feel due to the high discipline I maintained when playing Netball as a sport was the main reason. We were disciplined throughout from school level to national level. The officials must definitely win the respect and confidence of their children. The officials must be disciplined. Today we have witnessed officials behaving in a very bad manner in front of children. Then children will lose respect and confidence on the officials. Today there is no discipline among the Team managers and coaches. Also the players act in a very high handed manner stating his father is a big shot and don't respect Team managers and coaches. In turn we have witnessed situations where Team managers and coaches keep a blind eye on these players, allowing them to proceed as they wish. So we cannot expect good discipline from such players and Team managers."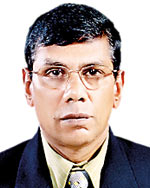 Sunanda Kodagoda (Former Secretary Nationalised Service Carrom Association and Former Secretary for Carrom, Peoples Bank Sports Club) 
" I say discipline in sports nowadays has dropped to the lowest level. For this situation,there are several reasons. Firstly there is no sportsmanship among the players. Secondly the power hungry officials aiming to win posts in a sports association. Thirdly, their craving for money. And they all expect one thing at the end: to win at any cost. Their main aim is to defeat the opponent by any means. Fortunately this situation has not affected sports like Chess, Carrom, Table Tennis, Badminton etc. So far the Indoor games are not affected. But we have seen this situation in sports like Cricket, Rugby and Football. For this deteriorating situation, athlete is not responsible. There are many who are responsible for this situation. The parents, teachers, principals, coaches and heads of sports associations. If they can maintain discipline right throughout from home, school to national associations, then we will not be able to see the present plight in discipline. The way a small child is guided to sports, they should be trained to accept victory and defeat as well. That should be the responsibility of all parents and coaches. If this is practised, then the future of all sports can be protected."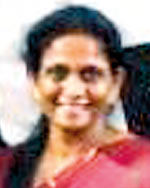 Jayanthi Somasekaram De Silva (Former  Sri Lanka Netball Captain and President- Mercantile Netball Association)
"The member/s of a team should be perfectly in control of themselves, before going out to play. If they have this self control, they have the ability to withstand it, whatever the incident. Players should stay focused only on the game. In recent times, we have seen accusations against the referee. Whatever the mistakes of the referee, they will be addressed by the match officials and the Schools Association overlooking the sport. In addition, action should also be initiated officially, by the master-in-charge and the Principal of the relevant school against the referee concerned. Spectators too, should exercise self control. If, both players and spectators posses self control, then surely, we will not see any indiscipline. Team officials should advise their players to maintain discipline during the game and not disgrace their school. In Mercantile Netball Tournaments, we always advise our teams not to indulge in wrongdoings, but play a fair game. When they come up against an unfair decision during the game, they should not be distracted, but stay focused on the game. If players maintain inner discipline, and play the game in correct spirit then, there is nothing to worry about."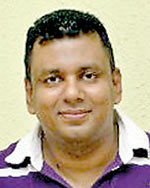 Sudesh Rupasinghe (President of Sri Lanka Basketball Referees Association, Former President Colombo District Athletic Association and Country Manager, Kuwait Airlines for Sri Lanka/Maldives)
" Our ethics in sports have eroded. The main reason I think is influence of parents in every sport. Due to this situation, the parents involvement in sports has put a tremendous pressure on children. During our time when we were engaged in sports, our parents did not made any undue pressure. They didn't even check what sport we are involved as well. Nowadays, the parents watch their children play as spectators. When their is a doubtful decision made by match officials, they start to agitate as spectators. In some games we have witnessed , for any wrong call, the first ones to shout emotionally are these parents. I don't think this is a good example for ethics in sports. This is detrimental to sports ethics. Today we have seen due to win at any cost attitude, the children have failed to take the victory and defeat at the same level. Hence I put the blame on the parents.The coaches and parents expect one thing from a game.Only the victory. They don't accept defeat.Due to no knowledge of ethics in sports, the parents act like this. I have also can highlight, on some occasions, parents have satisfied the coach by buying vehicles to keep their child in the team. I say for the deteriorating state of discipline in sports, I put the blame on parents".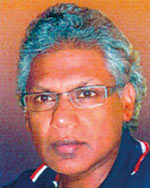 Rohitha Munasinghe (Sports Fan from Paris)  
"I have been staying in France for more than 20-years. In my school days I was a good athlete. After leaving school I have played cricket for a local club. From the internet, when I read local papers, I have come across several disciplinary incidents reported in school and club matches, especially in school rugby, football and school matches. But I have not seen such situations in other team sports like Volleyball, Netball and Kabaddi. I can remember our parents use to say in early days, when we were children, that to accept the victory and defeat on same level. But nowadays we cannot see youngsters accepting victory and defeat on same level. Today we can see parents advising their children to win a game at any cost. Even the team officials do the same thing. In such a back ground, the youngsters enter the field possessing a mind set of 'win at any cost'. I feel the main reason for this are the sponsors. The team is advised to win at any cost to please the sponsors. If this is carried on like this to please the sponsors and get the benefits, in the long run it will affect the careers of players and it will sully the good name of the school. For the dropping of discipline in schools, the total responsibility should be taken up by the parents, teachers and the Principal. If stern action is taken with severe punishment, then we would be able to save the future generation."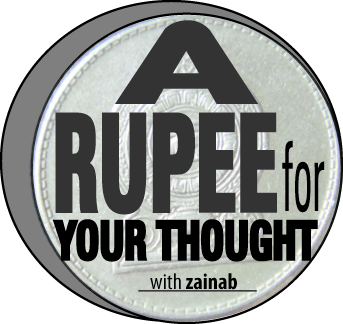 Sudesh Abeysinghe (Former Captain Isipathana first XV in 1988 and presently domiciled in USA heading his own private company)
"Firstly I think the parents should be educated on discipline. I can remember in 1988,when we played against S.Thomas' at CR and FC. When the game was in progress, there was a clash between the spectators of opposing schools. The match was abruptly halted. Hence I think parents or spectators should be educated that this is a school game and to accept the victory and defeat at the same level. If players or spectators manhandle a referee in a school match, it is not good for the school on the whole. It tarnish the image of the particular school. Recently I saw a video of St. Joseph versus Dharmaraja inter-school fixture at Bogambara. The visiting team was mercilessly attacked. This type of behaviour by schoolboy rugby players are not acceptable at all. For this severe punishment should be meted out to restore discipline in games. At Isipathana, the school authorities and the rugby committee have meetings with parents on regular basis. These meetings are held during the rugby season to educate the parents and other spectators on how to conduct themselves in rugby matches. The idea is to maintain discipline. These meetings are held for last several years. We would be able to find out the rotten eggs as well in these meetings. I feel the sad situation,the erosion of discipline at school level, also directs to the Politicians running the country. Presently the discipline in country on the whole, has deteriorated. For the last 20-years I am out of this country. I can see the big difference in the country I am right now I am visiting my country of birth."