Set out on a hypnotic journey with Alan Bates
View(s):

Prepare to be mesmerised as British comedian and hypnotist Alan Bates takes the floor at a charity dinner show at the Grand Ballroom of the Hilton Colombo on Tuesday, January 12, at 6.30 p.m.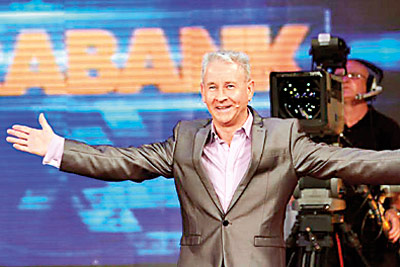 The tickets priced at Rs. 10,000 include pre- dinner cocktails and a wine-paired dinner well as his and her door gifts.
Alan Bates performances are unique, hilarious, enlightening and always tasteful, bringing a purely entertaining approach to hypnotism.
The event will feature a completely open and observable process during which the audience will witness a remarkable transformation of the participant's journey from conscious to a sub conscious state of mind.
It is with the participants in this hypnotised state that the artiste builds his enormously entertaining programme.
The stars of the stage may find themselves winning the lottery on stage, meeting celebrities at the Oscars or even receiving a knighthood from the queen. This is just a small insight into what may happen.
Bates will only have a single performance in Colombo and the organisers anticipate an audience of around 250. Tickets will be limited and will not be sold at the door.
This charity dinner is in support of the Hilton Colombo's CSR programme, raising funds for Sooriyawewa Weliwewa Pradeepa Pre-School to help construct a building and provide related school equipment for about 50 students between the ages of 3 and 5 years.
The school is in a remote village in the Hambantota District.
The fun-filled evening will include pre-dinner cocktails hosted by Wine World followed by a three-course Chapoutier wine paired dinner prepared by the award winning Hilton Colombo chefs.