Appreciations
View(s):

Felicia Kusum Fernando

She was blessed with brains, wit, beauty and ability to care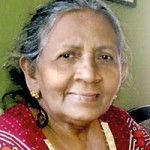 Ammi, died on May 15, this year at Durdans Hospital after a brief illness. She was born on August 23, 1939 in Koralawella and married my father Stanley Fernando.
This appreciation is to honour her memory and the beautiful meaningful life she lived among us.
Ammi was like no other mother. Naturally blessed with wit, brains, humour, beauty, vibrancy, intelligence and a tremendous ability to care, Ammi in every sense of the word was a giver.
She knew of no boundaries of giving and was always there with the boundless understanding of a mother.
Raising five boys in the difficult 1970s and 1980s she did her best to supplement Thathi's government salary from the Inland Revenue Department by embarking on piano lessons, one of her many talents.
Ammi was a great cook, attested to this day by the grandchildren's addiction to fried chicken, and our love for her peppery pork and beef, to name only two of her favourite dishes.
Some of us woke up to study at 4 a.m. just because she was there to make her black egg coffee. Ammi was a great seamstress too. She stitched all our school uniforms and until recently, stitched her dresses.
Ammi was the making of us. She was there to be pleased, and not to be disappointed. We felt we had to fulfil our life goals to make her happy because she suffered so much for us.
In this way, she inspired us and will continue to inspire us greatly. Ammi had an entrepreneurial spirit that was infectious. To learn the internet, learn to Skype, learning gemmology and even purchasing the ancestral home are evidence of this character.
Thank you Ammi, for the years given to make me the person I am today. You showed me to have faith in prayer however difficult the circumstances are and in the power of the rosary.
I will remember you every time I take up the Rosary to pray because now I carry yours. I will miss our Saturday chats, while sleeping on my favourite sofa in Katubedda.
You have given me a lifetime of memories to cherish and to be a proud son to have a mother like you. Until we meet again, dance with the angels and enjoy being back again with your first and last love Thathi…
Chuta (Hemesh)
---
Clement Alles
Who can forget those vivid World War 11 stories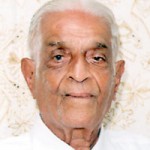 I remember as a small kid, Uncle Clement from the late 1930s. Grand Aunt Lavinia was first on our list to visit during the Christmases of that period.
"Laurentum" Ward Place was a palace, remembered with awe. Uncles Reggie, Stannie, Christie, Clement, Mike and Aunty Celia all come to mind.
I recollect their Bandarawela House and the enjoyable visits made, when my father was the District Medical Officer. Uncle Clement was a great friend of my father. He was also his first cousin. They all served in rural areas with basic amenities.
Uncle Clement till his demise was the oldest living old boy of St. Aloysius, Galle and I am certain of St. Joseph's College, Colombo, as well.
He was an all round sportsman, excelling in soccer, athletics, cricket and tennis. After a creditable pass in the London Matriculation, he joined the Police Force in 1937.
He served with distinction and honour till his retirement in 1972. He won the Gallantry, Defence and Coronation Medals.
After 20 years service with unblemished conduct, he was awarded a rare medal which only a few Police Officers received. It was also difficult to find a Police Officer of the calibre of Uncle Clement. He was modest and never ran after honours or promotions.
Suffice to say, he was an officer and gentleman, with those rare qualities of integrity and compassion.
He was also the last surviving grandson of Chevalier William Abeyesundere of Galle and was a product of two renowned families, the Abeyesunderes and the Alleses.
Uncle Clement was a family man. He and his wife Janette were a loving couple. Unfortunately Janette died fairly early in their married life. Clement was both father and mother to his son and daughter.
There was no doubt that he performed these duties excellently. His daughter Marie, an internationally renowned painter and Freddie an accountant, who is a successful businessman and car enthusiast, are famous in their own right.
Uncle Clement had seven grand-children and seven great-grandchildren. Needless to say they were all devoted to him.
His historical anecdotes included incidents that occurred in World War 11. His oratorical and vivid imaginative skills made you feel that you were in the middle of these battles.
He also described the history behind the days before our Independence in 1948 and thereafter. He was modest about his achievements and bravery during the riots and emergencies of 1958 and 1971.
What further amazed me about Uncle Clement was his phenomenal memory. His letters of appreciation were written so well, interspersed with appropriate Latin and Shakespearean quotations.
What a beautiful fist he had! He was a devout Christian and said he owed it all to the Almighty.
I have this amazing feeling that people like Uncle Clement who have passed away, helped in the silent revolution of 2015, which moved forward the democratic process and freedom of all its people.
-Nihal Abeyesundere
---
Soma Edirisinghe
She was the shining light in our lives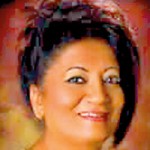 "One is not gone who touched the lives of others in such a warm and caring way. One is not forgotten who found the way to others hearts and mapped a route of love."
That was our Mother – Soma, a wonderful, thoughtful and caring lady, never expecting anything in return.
Born 76 years ago at Watareka, she grew up as a village lass in Meegoda under the watchful eye of a strict father and a lovable and understanding mother, the seventh in a family of nine.
Her father had felt that she was too frail to stay in hostels so sent her to St. John's College, Nugegoda as a day scholar. She grew up with a fascination for the arts, mainly films and film stars.
Therefore when our father E.A.P. Edirisinghe was proposed to her, she accepted him. Her father was jubilant as he had always admired him as an up and coming energetic young man.
They married in 1960 and lived at Suleiman Terrace, Jawatte.
We grew up under strict supervision. Our father built an empire when the four of us were small. After his sudden demise in 1987, our mother's world collapsed.
How could this lady, with no experience shoulder this massive empire – that was the doubt everyone had. She however, stood up with undiminished courage and brought the situation under control.
Her integrity and ability to work under pressure gave her the courage to raise her head. From then on, the sky was the limit for her.
Whatever she laid her hands on was a success. Her leadership qualities were at their best in inspiring and motivating people to adopt a pro-active approach in creating awareness and taking on activities.
The values and lessons she taught us, her dedication to make us shine in life, to drive us on the correct path, the sacrifices she made to make our lives prosperous and worthwhile, will always be remembered with gratitude.
Nothing could compare to the pain of losing her, but all the love she left behind will live forever.
She gave us so much–so much of her valuable time and happiness, so much of her knowledge and strength, warmth and love, that would only come from a genuine heart of a wonderful mother.
The lessons we learnt from her will definitely inspire us to live up to her expectations. She had a knack for making even ordinary days seem so special and anytime she was around, we found ourselves smiling, feeling really good inside and secure.
When we grew up and settled down, she turned her attention towards the destitute. She left no stone unturned to bring them a spark of happiness in the best way she could.
That was the beginning of 'Janasarana', 'Suvanetha', 'Punarjeewa' and 'Sanhinda'. She sought the assistance of others with the idea of making them accustomed to giving, that we believe is the Dana Paraitha she practised.
There is no need to mention more about her social work because everyone in Sri Lanka and many abroad were aware of her abilities and helped her willingly.
She lived as she wanted and died as she wished. No deeds, no words, not millions of sighs could ever eradicate the blanket of emptiness without her in our lives.
She was the strength that lit our lives. It was her smiling face that enriched our world. She will be remembered through the passing years for she inspired the sort of love that lives in the heart.
'Amma' we love you and always will. You will always remain in our minds as a precious mother so adored. Although gone from our midst, you will never be erased from our memory.
'Thank you Amma' for being our guiding light, thank you for being our wonderful, beautiful and caring mother.
May you attain the supreme bliss of Nibbana.
-Jeewaka & Prasanga, Deepa & Lal, Nalaka & Lankangani, Asanka & Niroshana and all the grandchildren