At Il Ponte it's authentic Italian dining with new chef
View(s):

Hilton Colombo's Il Ponte has a formidable reputation for classic Italian cuisine done well. Last month, the restaurant welcomed new head chef Massimo Zampar and introduced a completely redesigned menu to the restaurant.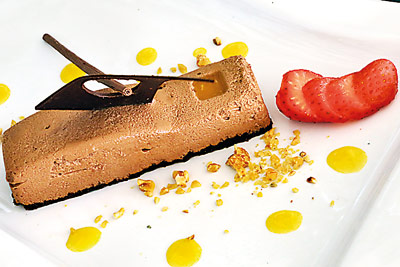 Chef Massimo grew up in North East Italy, and his region's cuisine-Mediterranean merged with Austro-Hungarian influences-played a major role in his passion for food as a young boy.
He has worked in Venice, Tuscany, London, Madrid, Istanbul, Kuala Lumpur and Manila. The chef enjoyed his time in Manila so much that he opened his own restaurant, Café Murano in the Phillippines.
He looks forward to his stint at Il Ponte-but don't expect him to be Lankan-izing your food anytime soon! Chef Massimo is a purist-"I will make allowances if customers insist," he says.
"But Italian food must be eaten as it should be eaten-with no excess amount of cream or sauce." His food philosophy is healthy cooking, using the best ingredients (all meats are imported except for the seafood) and providing an authentic Italian dining experience.
His new menu for Il Ponte includes over 50 items, ranging from starters to pastas, pizzas and desserts.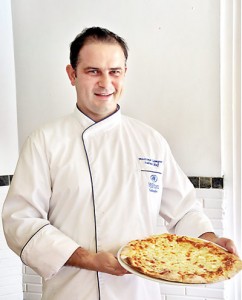 At a Chef's Table to mark his arrival at the Hilton, Chef Massimo presented a generous menu; Mozzarella Caprese, an Italian cold cut platter and an Italian cheese platter, complemented by the chef's Balsamic, was served for starters alongside scallops and Fritto Di Calamari e Gamberi (deep fried calamari and tiger prawns served with a tomato mayonnaise).
We enjoyed our Squid Ink Tagliatelle and Linguni Aragosta (baby lobster in a spicy sauce), and two varieties of pizza-of which Quatto Formaggi (four-cheese) was a favourite. For dessert, Chef Massimo served tiramisu, passion fruit parfait, chocolate mousse and gelato.
Il Ponte is open from 11 a.m. to 11 p.m.