Holiday magic at Odel
View(s):

The magic of Christmas and the festive season made an early appearance at Sri Lanka's favourite department store with ODEL's annual Yuletide makeover transforming the Alexandra Place mansion in characteristically glamorous fashion.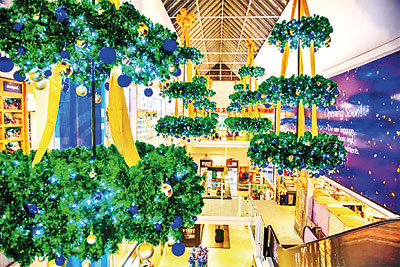 'Do you believe in Magic?' – a question guaranteed to spark anticipation in young and old alike – is the theme for this year's festive makeover, fittingly brought alive by décor changes, exciting new products, seasonal features, special bank promotions and extended shopping hours as the countdown to Christmas begins.
For the fashion conscious, ODEL's Christmas 2015 offering features three distinctively different collections. The first of these new clothing collections themed 'Fancy Plumage' heralds the return of damask, brocades, paisley plays, floral prints, jacquard weaves, lace and silk, crepe, satin and chiffon, in eye catching green, turquoise blue, dark blue and beige.
'Dark Romance' is the theme of the second collection which features creations emphasising romantic red roses, heavy beaded embellishments, floral embroidery and floral sequins, and fabrics such as Jacquard weaves, lace and shiny solid materials such as silk, crepe, satin, chiffon and velvet.
The third collection for Christmas 2015 is inspired by the styles of the F. Scott Fitzgerald classic 'The Great Gatsby' and combines silver and gold embroidery, metallic embellishments, mosaic embroidery, stone and sequin work, applique fabrics, lace, lattice, mesh and shiny solid materials like silk, crepe, satin and chiffon.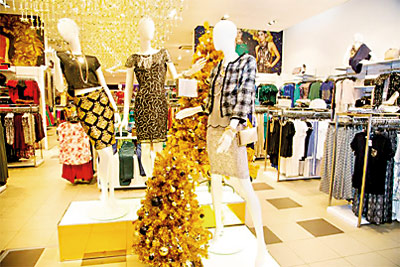 A series of exciting activities and surprises are planned for shoppers at ODEL Alexandra Place. A special Gift Guide has also been featured in the Christmas edition of ODEL's magazine, which is freely available to all shoppers.
As in previous years, visitors to ODEL will have all the traditional requirements they have come to expect, from gift vouchers and hampers, a host of seasonal specialities and a Home Department overflowing with Christmas décor.
For children, Santa Claus will make his rounds at Alexandra Place from December 19-24, providing them an opportunity to take their selfies with him.