Award for Gayathri
View(s):

It was a rare first for Sri Lankan women in the field of music when Gayathri Khemadasa picked up the award for Best Original Score at the 2015 TV Derana Film Awards on November 13.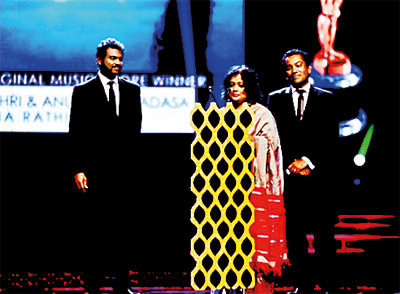 In doing so, she became the first woman to win an award for scoring the music for a Sri Lankan feature film. The award was also given to her sister, Anupa Khemadasa, as music director.
Thanha Rathi Ranga, a film by Nilendra Dishapriya, was released in Sri Lankan cinemas in November last year and went on to pick up best film at the London film festival 'I Will Tell' as well as at the Derana awards.
In her acceptance speech, Gayathri acknowledged the significance of the award by saying that she hoped this would "inspire other women to enter the field", in which women, until now, have been conspicuous by their absence.
Aside from writing film scores, Gayathri is currently the director of the Khemadasa Foundation, where she has revived the school set up by her father in 1994.