Out-pacing big-guns
Wimbledon 2014 – Sharapova and Nadal lose
View(s):
Two players are known today for their domination in Tennis with their power, speed and the ability to sustain are Maria Sharapova and Rafael Nadal. In this Wimbledon they were out paced and beaten in their own game.
Although Australia and Tennis are inseparable, for a long time there has not been a big name in men's Tennis. Only Layton Hewitt as the lonely soldier has been making history in early rounds. Rod Laver, the last Grand slam winner hinted that his countryman Nick Kyrgios could be a contender for the top four slots of the world. His prediction is beginning to take shape. Nineteen-year-old Nick Kyrgios from ACT Canberra Australia fired his first salvo beating Richard Gasquet of France in the early rounds of this Wimbledon. Then he beat Rafael Nadal in the 4th round making him to be one of the lion tamers. Kyrgios is 6 foot 4 inches in height and has a ranking of 144. This run of his in Wimbledon will put him well into the top 50 of the world.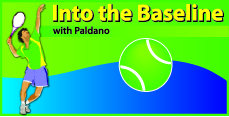 Out pacing Nadal
There has been a challenge in men's Tennis for a long time and that is to outpace Nadal. 'Toro' is a power packed bull that enters the Iberian bull ring majestically exiting everyone. This is how Spaniards refer to Nadal respectfully and passionately. Nadal's brand of Tennis is power, speed of movement and sustainability. He has been using these as formidable weapons with amazing consistency and efficiency to win. Even the still active legend Roger Federer could not handle him always even at his peak. What we saw in this Wimbledon was Kyrgios having and using a better version of Nadal's armory. Not only he absorbed Nadal's assault standing and returning almost from the base line but also delivered fire power with canny accuracy which took away the ease of coordination in Nadal.
Kyrgios started the match with a service ace and finished it with one; in between he hit 77 winners. He also showed excellent racquet handling capabilities and used the 'touch' often. Going by the number of Australians in the audience, I think, even they were not expecting this performance from Kyrgios. In the quarter-finals tall Canadian Raonic edged out Kyrgios in close match in which return of serve and first service percentage showed the difference in favour of the Canadian. Raonic is the first Canadian man to reach Wimbledon semi-finals in 90 years.
Kreber beats Sharapova
Sharapova's shout which accompanies her strokes as a standard feature suppose to register to 125 units in the noise measurement scale; little more than a train engine and somewhat less than that of a former player Monica Seles. This is how Sharapova announces that she is on the court. German Angelique Kreber, semi-finalists few years back beat Sharapova playing a better version in all critical situations. Tactically there was one position behind the base line little off the middle of the court from where Sharapova had to play somewhat of an inside out forehand 'down-the-line'. Although it was not easy to place Sharapova there, Kreber got her there a good few times and forced Sharapova into errors. In every other department they were even. Just to show how close the match was, in the final set Sharapova lost her serve twice and broke Kreber once to even out a 5-2 lead of Kreber then lost the match only in the 7th match point.
Maturity factor
The quarter-final stage is a good place to read the modern Tennis. This brand we saw was pace, placement, all court play, massive serves and returns. This is the dominating game of today. Players will have to grow into this and cannot be force into this development. An old way of describing this is 'maturity'. Many players not willing to walk this long road take to force development. This can only give 'one-off' performance now and then and certainly lead to premature retirement with injuries. What is needed to
mature is to develop a 'good game' in the development phase. Playing appropriate number of 'stimulating' tournaments is the only road to maturity. It is for this reason Pete Sampras, Boris Becker, Serena Williams and many other do not have a junior record. They considered junior closed events 'not appropriate' for development. Kreber when she beat Sharapova showed her maturity.
Semi-finals
The men's semi-finals have two new names. The first is much expected Bulgarian Grigor Dimitrov literally walked past the British hope Andy Murray. The center court filled with Brits went silent watching the demolition of their idol. Dimitrov the first Bulgarian to come this far is challenging Novak Djokovic for the finals slot. In the quarter-finals Marin Cilic shocked Djokovic leading two sets to one. Then literally ran out of gas in the fourth and fifth set. Dimitrov ability has the best armory to beat Djokovic. The second first time semi-finalist is Raonic. He will face the maestro Roger Federer who is in his second spring. There was an opinion Federer should have 'retired'. This performance and his track record this year shows is far from been 'done'.
In the women's Czech Republic is assured of a place. In the bottom half 2011 champion Petra Kavitova will play the up and coming Lucie Safarova. Both are from Czech Republic and came through five rounds of hard Tennis. In the top half it will be the match of the tournaments. Two of the most talented players of this era with claim for the top slot are going for a show down as I write this. They are Canadian Eugenie Bouchard and Romanian Simona Halep. If all goes well the match will be good as the French-Open finals, in which Halep played.
Every Wimbledon presents a new world beater; a dark horse. This year's it was Nick Kyrgios of Australia. He can do everything and has shown he can handle all situations in the same vein. All that is left for him now is to show that he can also last. -George Paldano, former international player; Accredited Coach of Germany, ITF and USPTR; National, Davis Cup and Federation Cup Coach–gptennis.ceylon@gmail.com-