Life is a cabaret for Steve Ross
By Smriti Daniel
View(s):
Wearing a bow tie and a deep green suede jacket originally made for Noel Coward, Steve Ross savours an after concert drink. It's well earned – he's just finished playing the Crystal Room at the Taj, where his piano still stands under a ceiling ringed in tiny, starry lights.

Bowing out after a set that included classics from Cole Porter, Noel Coward and Frank Sinatra, Steve was enticed back onto the stage by loud calls of "Encore! Encore!" Tongue in cheek he began his last song for the night. "You know I've made a shocking discovery, here in Sri Lanka," he told his audience, and after a well-timed pause delivered his punch line, appropriately set to tune: "Birds do it. Bees do it. Even educated fleas do it. Let's do it, let's fall in love!" Laughing and swaying to the music, Steve had his audience right back where he wanted them.
When the show first began, surely half the room was dismayed by the prospect of having Steve's back – however expressive it might be, as backs go – turned to them. We were forgetting though that this man, dubbed 'the suavest of all cabaret performers', has honed his act over close to 50 years on stage. He both positioned himself cleverly and then, at the interlude, had the piano turned around so he then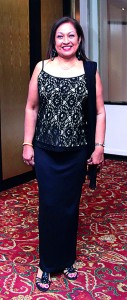 faced the opposite way. It was an intimate performance, relying heavily on engaging his audience through music and conversation.
Steve's performances are greater than the sum of their parts. He is the first to admit he doesn't have a 'big' voice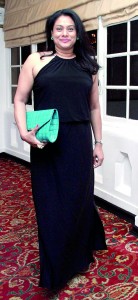 that hits the high notes and while he plays the piano with real panache and skill, what makes him such a memorable artist is his ability to absorb us – to serenade us, to make us laugh, to evoke a sudden, sharp sense of nostalgia as his voice softens. Each word rings clear – it's something he says he continues to pay a lot of attention to. "It's just my big obsession – to make words clear," he told the Sunday Times in a quick interview after the show. "I couldn't hit the high notes but I could communicate ideas."
Steve is a champion of these old classics and as you'd expect, his onstage persona matches his music – he looks utterly at home in his bow tie. Inspired by the golden age of popular American music and the many songs he "learned at my mother's knee," he has played at iconic venues around the world including New York's fabled Algonquin Hotel and Ted Hook's Backstage in the late 1970s and later the Ritz in London, the Crillon in Paris and the Imperial Hotel Tokyo. The wardrobe and the attitude that accompany cabaret, came naturally, and were cultivated long before he ever made the big time.
"I knew that was going to make me different," he says, "I always did it even when I was working in salons and bars." While Steve does enjoy rock and roll, the seventies left him unchanged: still playing his favourite old tunes for select audiences. He has an impeccable sense of the comic and has over the course of his career paid homage to classics from the music hall and rediscovered revue, novelty and point numbers in the company of his audience. That night he had his audience roaring with laughter through his renditions of Milton Ager and Jack Yellen's 'Hungry Women' ("I feed 'em and weep!"), 'Don't Put Your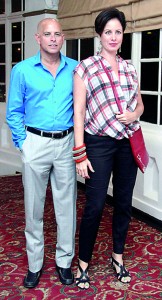 Daughter On The Stage, Mrs. Worthington'and another, harder to trace track with a chorus that declares 'Dolphins Do it for Fun!'
Steve has always insisted that the real test of a composer's mettle lies in his or her ability to handle love – and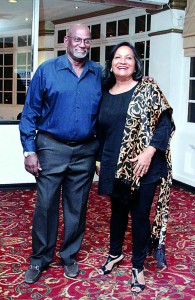 certainly he passes the test himself in his delivery of them. He is unabashedly romantic, delivering beautiful, familiar tracks like 'I've Got You Under my Skin' (Cole Porter), 'They Can't Take That Away from Me' (George and Ira Gershwin), and (an unexpected choice that still worked very well) Joni Mitchell's 'Both Sides Now.'
He delivered these songs and others with wit and style, but Steve designs his song list so that it also inspires more serious consideration. "These songs have been sung hundreds of times, so I know they work," he says. "They're all gems but some of them do come to grips with more serious issues. (Earlier he'd drawn our attention to the lyrics of 'Dancing in the Dark' with its poignant lines: 'dancing in the dark till the tune ends/ we're dancing in the dark and it soon ends/ we're waltzing in the wonder of why we're here.) "I want to show what American music is made of," he says now. "For instance, many of these were written by European writers who came to Hollywood and Broadway from Nazi Germany. They came to America which was a melting pot and they had things to say."
With the show over, his audience comes pouring out of the doors of the ballroom, many stopping to shake his hand. In between chats with his admirers, we talk a little more about how people seem to respond particularly well to his love songs. "Love is a universal emotion," he says. "These songs…they're like a journey back into those times, but the journey is also into your hearts. The emotions don't change."