Wanted: Someone who has never played sport?
View(s):

No Sri Lankan would ever forget 17 March 1996. There has not been a greater day for sport in this country than when we won the Cricket World Cup. Unfortunately, it also heralded the end of innocence for the game in the country. The arrival of the IPL has made matters worse. Cricket no longer provides the excitement it once delivered. That seems to be the case with most sport. Alleged match fixing in cricket and now soccer, doping allegations in athletics and the fall of Lance Armstrong have all left a stench in sport.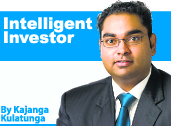 In a way, this should not have surprised anyone. Pressure gets to the best of us. The disproportionate demand society places on sport, makes the personal imperfections of sportspersons unbearable and unacceptable. Perhaps we live our own dreams through their success and failure becomes personal. Given all the negative publicity our so called 'heroes' have received lately, one would expect corporate types to put sport into the correct perspective. Nothing seems to have dented the misplaced wisdom of participating in sport being a key characteristic sought for job placement and advancement. Worse, the insistence is on the worst kind – team sports.
I asked a few human resources managers around the world what they or their managers hope to achieve by preferring candidates who have participated in sport. Here are excerpts of some of the responses, and why most of them don't pass a simple logic test.
- "We expect people who have participated in team sport to understand the dynamics of working in a team." This (or variations of it) is the most sighted reason "team sport" is put on a high pedestal by corporations during their recruitment process. Evidence points to quite the opposite. If one deconstructs the core purpose of each individual in a team, the roles are quite unique and require mastery of one specific skill set. That means they have to be highly individualistic in their thinking before they can even be contemplated for team selection. This long term focus according to sports psychologists often lead to selfish thinking, which can be extremely damaging to a team's overall objective. Most successful sports team spend a long time (and money) undoing the 'self' in order to make new members work well with an existing team. This places hiring practices that focus on sport as a guarantee of someone being a better team player at odds with the real world.
- "People who have participated in competitive sport tend to exhibit higher levels of endurance and can better deal with high stress environments." According to Jason Karp, a professional running coach, elite athletic endurance is built primarily upon three factors – cardiovascular, muscular, and metabolic. A fourth less well understood neuromuscular factor plays a powerful role in bringing it all together. Athletic endurance is built on undertaking a strict training regimen based on the mastery of a single action to achieve a singular outcome.
The business world is unfortunately anything but singular. Business endurance is more about mental acuity than physical endurance. Agility and visualization are key drivers in better decision making at business than brawn. The ability to survive and thrive amidst corporate stress has little to do with athletic ability, rather it demands mental fitness. Improving mental fitness requires a very different training schedule to athletes, according to meditation practitioners and psychologists.
- "Participating in sport makes you better at dealing with other people in difficult situations." Of all the claims, this one is wrong, outright. The ability to deal with other people in difficult situations is a function of both your DNA (to be specific your serotonin and dopamine modulation) and emotional intelligence. Sport has nothing whatsoever to do with changing either of these. Some sportspersons may exhibit these tendencies, but as a whole the probability is close to the wider population. This false belief may have come about because a few high profile, successful, sporting personalities publicly exhibit these behaviours.
If it was so easy to negate most arguments given for the bias towards sports personalities in the corporate world, why does the practice continue unabated? Why do millions still tune in to watch rigged matches? Why do we still cheer on the next athlete, although being fully aware that fairness of outcomes may not be revealed for years with regards to their use of banned substances? Instant gratification and the evolutionarily ingrained 'fight or flight' quality may well be the logical reason.
The next time you have to choose between two candidates, put their athletic abilities and sporting prowess on the side while you dwell on their mental strength, which is far more important in the corporate world. It will be difficult. After all, isn't the reason you keep watching those rigged cricket matches (just like a movie) an escape, because you don't want to be bothered about other people's problems?
(Kajanga is the founder of Delaware based Centre for Investor Behaviour and currently resides in Sydney, Australia.You can write to him at kajangak@gmail.com)
Follow @timesonlinelk
comments powered by

Disqus