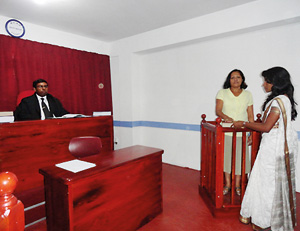 The Edexcel UK's Most Outstanding Centre in Sri Lanka British College of Applied Studies (BCAS) takes pride in introducing yet another innovative programme - HND in Law leading to the LL.B degree awarded by the University of Wolverhampton, UK.
BCAS Campus in Kandy is located on the bustling Peradeniya road in the heart of the city. It offers a wide spectrum of courses ranging from the foundation level to the Higher National Diploma (HND) and of course top-up degrees either locally at its campus in Colombo or abroad, especially in the UK.
Since 2004 BCAS maintains such an enviable reputation throughout Sri Lanka as an A-Grade institute, a title awarded by the UK's most prestigious and largest qualification awarding body, the Edexcel. Thus, we constantly strive to be innovative by keeping up with changing industry trends and best practices.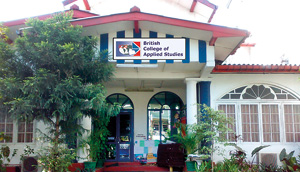 With this excellent background and over a decade of experience in higher education, BCAS has always offered competitive programmes as per the demands of the job market.
We noticed that a great number of students lose their dreams of becoming a lawyer, due to limited openings available at the Law College and the university. We offer you a second chance to make your dream come true. BCAS now offers you the HND in Law.
Among many private educational institutes operating in Kandy, only BCAS offers such an effective and success based career path in Law. With a minimum of just two A-Levels passes you can get started right away.
ND in Law is a two year weekend programme in which about 16 essential modules will be covered in four semesters by the end of the 02-year period.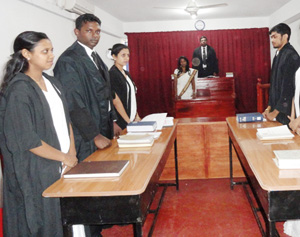 With the successful completion of these modules, HND will be awarded by the Edexcel UK. The final year of LL.B degree can be pursued at the Colombo Campus of BCAS, and the degree will be awarded by the University of Wolverhampton, UK. After LLB, sit for the Law College examination and once qualified you can proudly start practicing as an Attorney at Law in Sri Lanka.
The learning process is made easier and convenient through systematic assignments. Students can gain a sound theoretical and practical knowledge from the high calibre faculty including law academics from reputed universities and practicing lawyers.
Edexcel employs stringent supervision and evaluation methods when awarding its internationally accepted HNDs. This is why the HND is accepted without question by more than 100 universities worldwide whereas the LLB degree from the UK is recognized throughout the world.
If your dream is a career in Law, come and join BCAS Law Faculty with confidence.
Should you need further details, please contact Mr Azad on 0772067070 or 081 222 47 31