The NU School of Design BA (Hons) Interior Design Degree is the only complete British degree in Sri Lanka. Interior Design is the creative response to Interior Architectural Space; existing or new built that considers function and use, material, space and form. This degree course presented by Northumbria University School of Design has an emphasis on creativity and most learning takes place in design studios.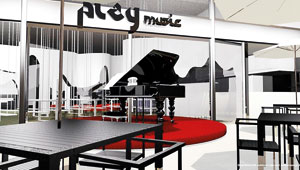 Academy of Design, one of Sri Lanka's premier design campuses, offers this internationally renowned degree programme in completion while creating the Northumbria University School of Design experience for local students. AOD's Design projects investigate the key aspects of interior design ie. Re-use and remodelling, lighting and experiences etc. This takes place through a range of projects within the context of retail, branding/corporate identities, museum, exhibition/event design and furniture/artefact design as a part of bespoke interior with an emphasis upon individuality. AOD's impressive faculty is an interesting mix of local and foreign professionals, led by the American Interior Designer Joel Rapp. As an integral part of the profession, the development of student creativity, independent thinking and risk taking is constantly encouraged by the lecturers.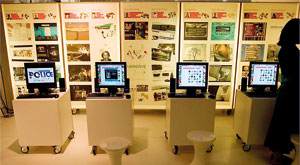 As a final outcome, students not only get a world-class degree, but their projects are also exhibited at the prestigious Sri Lanka Design festival attended by local and international interior designers and architects.
AOD together with Northumbria School of Design utilize their influential network within the industry of Interior Architecture to find rewarding and exciting careers for the graduates. The NU School of Design degree in Interior Design is a three year programme, and is available for all South-Asian students through the Academy of Design.
For more information contact the AOD - www.aod.lk | 29, Lauries Road, Colombo 4 | (011) 5742480/90, (011) 5867772/3