Imperial College is privileged to be one of the sponsors of CIMA Spellmaster Season 2. This all island school competition was initiated in order to promote and develop the English skills of students. This competition is a challenging and competitive yet fun experience for the 2000 participants this year. With the year 2009 being affirmed the year of English and IT, sponsoring this year's Spellmaster Competition will support Imperial College in their stance of being a socially responsible institute with the commitment to develop the youth of Sri Lanka.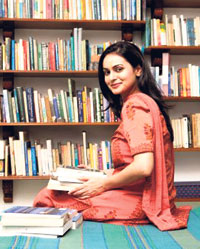 Imperial College: Honoured to be sponsors of CIMA Spellmaster 2
In order to be successful in one's career, it is important to have a strong foundation, which provides us with the ability to pursue goals to our utmost best. In such a context, Imperial College, the forefront Institute providing unparalleled tutoring for CIMA is the best place to gain a head start on building a solid foundation. One of the most popular colleges in Sri Lanka, Imperial College provides solutions to students from the Certificate Level through to TOPCIMA.
Incorporated in 2002, Imperial College has established itself as a leading business school in Sri Lanka and a premier CIMA tuition provider. Imperial College's history dates back to 1985 when it was known as CBS, which was a pioneer in CIMA education in Sri Lanka, giving them an edge of being one of the oldest business schools in Sri Lanka to offer CIMA education.
We believe the formula for an outstanding college is great students, exceptional faculty and staff and unmatched facilities. You will find it all here at Imperial College. We provide you with an ideal stepping stone, guided by a prominent panel of lecturers, who believe in a holistic approach to learning. This team of lecturers possess two major strengths which contribute to their students' success in examinations.
They are all exceptionally qualified academically and have a great passion in teaching. Furthermore they are leading members of reputed industries which ensures that their students receive firsthand information on applying the principles they learn in class in the real business world. This contributes greatly to the success of students, firstly at examinations and secondly at being well rounded employable candidates.
Our approach is simple yet effective. We believe in educating every student to the highest standards with the skill, knowledge and competencies needed to significantly contribute to the management of organisations. We are certain that the quality of delivery offered will contribute to the development of individuals for a well rounded character with a broad range of knowledge.
We strive to create a learning environment where our students are able to acquire knowledge and skills enabling them to fulfill their aspirations. Our students are provided with the academic tools, practical skills and real world opportunities necessary to be successful individuals. We encourage active participation during lectures that not only provides career preparation but also instills values and skills in students that are useful in their careers. Our aim is to maximise the potential in each student.
The decision to pursue higher education is an important one. It is not just a decision about which career path to undertake, it is a decision about your future and one that will provide you with unlimited opportunities for a successful career. We recognise that education remains one of the best investments anyone can make in today's economy, and there could be no better time to pursue professional education, we at Imperial College encourage you to build for yourselves a future, bright with promise and potential. Your journey of success begins at Imperial College.