ABS Rapid Results College is the CMA arm of Academy of Business Studies (Pvt) Ltd; it is one of the leading professional education providers in Sri Lanka. ABS has been in business for the last 14 years having over 3000 students annually in courses of study for CIMA, CIM, ACCA, and LCCI along with over 75 qualified lecturers in these fields. RRC is currently functioning operations in Colombo with state of the art learning environment.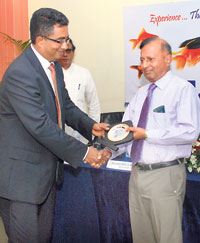 ABS Rapid Results College has become an accredited academy to provide the all new CMA qualification incorporated with the Government Act no 23 / 2009 and commence CMA course delivery from 13th September 2009.
ABS Rapid Results College had a press conference to announce the launch of CMA - Sri Lanka courses on 9th September 2009. Hon Minister Mr. H. R. Mithrapala - Minister of Consumer Affairs; was the chief guest at the event. students over Professor Lakshman R Watawala the president of CMA Sri Lanka participated as the guest of honour of this event.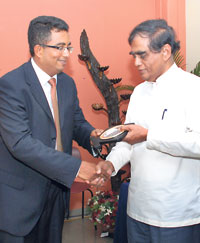 ICMA stands for the Institute of Certified Management Accountants of Sri Lanka and it is the only management accountancy qualification incorporated with a government act in order to allow thousands of Sri Lankan students to get professionally qualified at an affordable cost.
According to the Minister H. R. Mitharapala, Government of Sri Lanka has a clear vision to uplift the standard of the professional education in Sri Lanka by reducing the flow of foreign exchange to other countries for education.

According to the Managing Director/ CEO Rapid Results College, we will ensure that we provide the CMA learning with an unmatched panel of lecturers with industry experience in blue-chip companies and state of the art learning environment with all the facilities. The special step by step path at RRC to study CMA allows students to get multiple qualifications.

They can easily qualify for a 12 month Australian MBA once they complete CMA with 2 years of relevant work experience. He further presented the special Scholarship scheme by the Rapid Results College.
Government Employees & their children, Children of officers of armed Forces & Police will receive a Scholarship of 20% off at ABS Rapid Results College if they enroll for CMA course of study.
This is in recognition of His Excellency President Mahinda Rajapaksa's initiative of a united Sri Lanka.