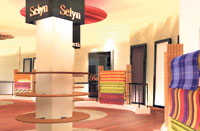 About The Academy of Design (AOD)
The School of Interior Design at the Academy of Design (AOD) is Sri Lanka's Foremost Education Institute for Interior Design. AOD offers students a chance to earn a British Bachelors Degree in Interior Design from the Northumbria University UK.
Students are able to complete their entire undergraduate education in Design right here in Sri Lanka and obtain a truly International Qualification, recognized globally, all at a fraction of the cost compared to studying for the identical programme in the UK.
Interior Design is the creative response to an Interior architecture space, that considers function & use, material, space & form, be it in the designing of residential spaces, corporate/office spaces, hospitality spaces, retail/shop spaces, events & exhibitions spaces etc.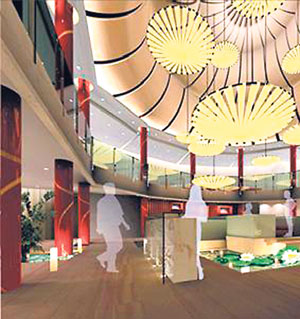 Taught by a multi-cultural faculty of design professionals, the learning is taught through combination of tutorial guidance, projects 'crits', lectures, team projects etc.. enabling the students to develop their own distinctive style and with it giving them all the required creative and technical knowledge to make their mark as an Interior Designer in the global Interior Design profession.
Northumbria University
Northumbria is recognised as the UK's Best Modern University and has a rich history of Design.
The Northumbria degree programmes are designed to meet the changing needs of industry, delivering relevant cutting edge skills and employing strategic design thinking in response to new developments and emerging business opportunities, thereby creating some of the UK's most talented designers who have an impact on the worlds design arena.
For more information Contact:
The Academy of Design
No. 29, Lauries Road
(Entrance on Duplication Road)
Colombo - 04
Tel: 5867772, 5867773, 5742480, 5742490