Jeewa Australian Education Roadshow Your first choice for a great future
View(s):

For every success story, there's a wise decision that led to a turning point for a great start and most importantly an individual who embraced change fearlessly to reach new heights. Studying in Australia is such a choice that can change your life, fulfilling your education and career goals.

You may be tired of all the study abroad handouts, emails you are getting all day and hearing from your friends about the pathways they follow. But are you sure those options are the best solution for you to excel with your passion?

And that's why Jeewa Australian Education Roadshow brings 30+ Australian Education providers to Sri Lanka, offering you precise guidance to start your higher education dream in the best way possible.

Top-rated Australian university academics and representatives are going to make their time to clear all your doubts and educate you about the countless higher education pathways they cater just for you.

The roadshow will be held on 23rd February at the Grand Kandyan Hotel from 10 am – 4 pm, Kandy and 23rd February at Hotel Galadari, Colombo from 10 am – 5 pm. An array of study pathways (from vocational Diplomas, Bachelors up to Ph.D.) are available for you to complete a globally recognized higher education program of your choice.

Jeewa Education as the leader of Australian Education Consultancy in Sri Lanka has made students' life easier with their professional consultancy and personalized attention.

"The bonding we create with Jeewa is a lifetime bonding, where you cannot experience and expect from any other agent in Sri Lanka"

"Moving to Australia was a massive change in lifestyle as a 17-year-old. As someone who just finished school, there was a lot of decision making involved with regards to my future. The support provided by Jeewa during this stage of my life was immense"

What better assurance, than the student words who have experienced a world of difference with Jeewa?

Jeewa Education has grown its footprint having 4 offices in Sri Lanka (Battaramulla, Colombo 3, Panadura, and Kandy) and two offices in Australia (Brisbane and Melbourne) attending to every need of the student from visa grant, airport-pickup, accommodation up to graduation.

The Australian Education Roadshow was pioneered by Jeewa to give our local students a rare opportunity of meeting more than 30 Australian University experts who are equipped with priceless scholarships along with over 100 higher education programmes. Jeewa hosts this as a free event allowing the students to have a one-on-one discussion with the university experts of their choice to get comprehensive details and guidance on how should they pursue their big dream of studying in Australia without getting lost.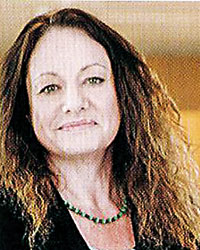 "Jeewa Education continues to demonstrate their commitment to ethical business practices within the region, with students' needs and interest always at the forefront of their business focus"
The testimonials and the awards of excellence and appreciations Jeewa has received throughout the years from all the reputed Australian universities will be the best guarantee for you to trust Jeewa in order to fulfill your dream of studying in Australia.
The event is planned to give you chances to win free air tickets, IELTS tests, scholarships and so much more. So if you are wise and courageous to take a smart decision for your future and end up with a world-class qualification in hand you should definitely come and experience the Jeewa Australian Education Roadshow. It's an opportunity not to be missed