RMIT UNIVERSITY, AUSTRALIA
View(s):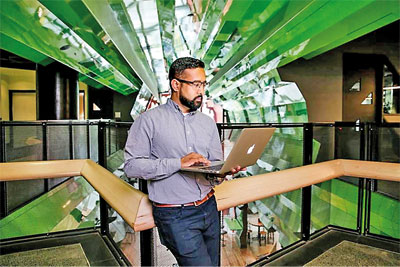 RMIT University is a top-ranked, world-class global university of design, technology and enterprise.
Located in the heart of Melbourne, Australia, RMIT has internationally recognised qualifications, industry connections and hands-on teaching that prepare students for life and work.
RMIT is dedicated to getting students jobs by creating life-changing educational experiences.
 About Us
One of Australia's original tertiary institutions, RMIT University enjoys an international reputation for excellence in professional and vocational education, applied research, and engagement with the needs of industry and the community.
RMIT is a world leader in Art and Design; Architecture; Education; Engineering; Development; Computer Science and Information Systems; Business and Management; and Communication and Media Studies.
RMIT is ranked #2 in Australia and #15 in the world for its graduate employment rate (Source: 2018 QS Graduate Employability Rankings).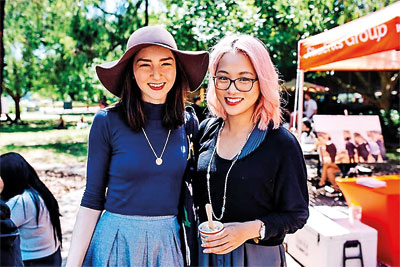 Studying, working and belonging at RMIT harnesses changes in the perspectives and ambitions of our students.
Through dedication to living sustainably, respecting our Indigenous cultures and promoting intellectual freedom, RMIT's staff and students understand the importance of a values-based culture.
RMIT has outstanding teachers – we are ranked #1 in Australia for staff qualification (Source: 2018 Good Universities Guide).
Student Services
At RMIT you'll have instant access to a huge range of activities and programs designed to make your university experience unforgettable.
Our support services and networks will help you to succeed at uni and stay healthy and happy. RMIT will support you during every step of your study journey and beyond. Student services include:
Personal counseling Career advice and resume building workshops Job opportunities and industry networking events Accommodation assistance Disability services Financial advice Small business and entrepreneurial start up support Health information Safety and security services Legal advice Child care Student clubs and social, cultural and sporting activities Spiritual support.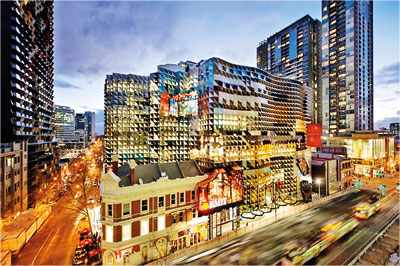 Courses 
At RMIT, you'll experience an education that equips you with practical skills, inspires you with ideas, and prepares you for the workplaces of the future. You'll connect with industry mentors and collaborate on projects with real organisations so that you can fast-track your career.
RMIT provides you with a diverse range of education options, from apprenticeships, traineeships and certificates, to associate and bachelor degrees, and postgraduate degrees by coursework or research.
Interest areas include:
Architecture Art Biomedical Sciences Building Business Communication Community Services Design Education Engineering Fashion Game Design Health Science Information Technology Law Science
The university also has a range of pathway programs that allow students to work their way from one program to another until they reach the degree they want. Our pathways are more than just regular pre-university programs – many give students guaranteed entry into higher qualifications, and credit to reduce the cost and time needed to complete a degree.
Explore your study options at RMIT University by meeting RMIT staff on 12th and 13th February at Cinnamon grand from 2-7 pm and Queens Hotel Kandy on 18th February from 1-5.30 pm. For registrations contact Edlocate on 0771 770 361 (Colombo) and 0766 269 093 (Kandy) .