AUSTRALIAN UNIVERSITY REPRESENTATIVES ON A ROAD SHOW WITH EDLOCATE IN COLOMBO AND KANDY
View(s):

For the 19th consecutive year, Edlocate is organizing the "one on one" interview sessions with specially flown representatives of the Australian universities we represent in Sri Lanka and the Maldives. This event is organized this year at The Cinnamon Grand Colombo on 12th and 13th February 2019 and at The Queens Hotel in Kandy on 18th February 2019.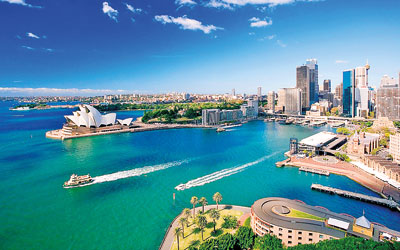 This event is the ideal opportunity especially for students who received the 2018 Local GCE A/L results , London A/L and O/L students who have received their results and awaiting for results to finalize their undergraduate study options in Australia. It also offers an opportunity for students with professional qualifications in accounting/ marketing/ banking and finance to obtain a corresponding bachelor degree. Students with a first degree who are looking for postgraduate qualifications at Masters or PhD level to enroll in such courses. The aim of this exercise is for all categories of students to be able to enroll in the July and post July 2019 intakes.
What are the benefits of meeting visiting university representatives and academics?
You can get advice on the skills the degree courses will lead to and how such skills are in demand both in Australia and internationally. There are specific professional skills which have more demand than the others within a same discipline and it is best to know them before making a decision to enroll.
What strengths universities have with regards to industry exposure for their students? This is quite important as more industry connections a university has the better are the prospects for students to get placements for work experience.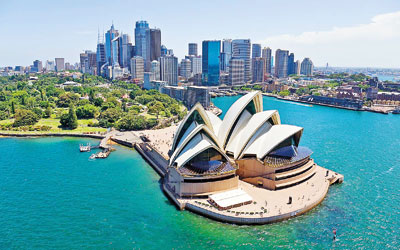 The credits possible for students with HND qualifications if they select to do bachelor degrees.
The scholarship opportunities for high achieving students with excellent A/L results for undergraduate courses. Those who aspire to do post graduate studies could seek such scholarships based on the results of their first degree.
Students wanting to do PhD studies can seek assistance to identify areas of studies they should look into where finding supervisors is easy and where the universities have strengths to secure research grants.
How successful are the graduates of their universities in securing employment on completion of studies and the demand of employers for their graduates.
These and more are the questions students can ask the university representatives. The representatives and the counselors of Edlocate encourage parents to be present at these interview sessions as the final decision is taken by the parents. They play a vital role in the selection process of study abroad options of their children.
Edlocate represents 27 universities in Australia which includes all the eight top universities – the "Go8" Universities. These top 8 universities are ranked amongst the best 200 universities in the world and are the ones that secure major research grants each year. Therefore their courses are well prepared to offer students the maximum benefit towards their future career by way of critical knowledge.  The universities we represent are located in all of the 6 states and the two territories in Australia. Therefore we offer a wide choice of locations/ institutions for you to select, to do studies.
Students who wish to enroll in undergraduate degree courses are able to join them directly if they have 3 A/L passes with the required grades. Those who do not have direct entry qualifications have many options to enroll in bachelor degree courses through a number of excellent pathway programs (Foundations, Diploma, Degree Transfer programs). These could be packaged and offered with selected degree course of choice.
All of the Edlocate counselors will be associated with the university representatives and academics to provide additional information with regard to financial and other requirements from enrolment to obtaining student visa.
There are many advantages in selecting Australia to be the destination to do your tertiary studies. The courses offered in all universities in Australia are most up to date due to regular auditing by regulatory bodies. Australia is the 2nd largest destination for international students after the USA (overtaking England). Thus Australian universities and higher educational institutions are well established to provide international students with quality education. Australia is a developed country and with lots of migrants. The people are friendly and the country is peaceful and all states provide right conditions to live and study peacefully.
The biggest advantage of doing tertiary studies in Australia is the ability to obtain post study work experience through a legitimate visa grant process to international students. Employers are happier to give work opportunities for those who are not only academically qualified but who have related work experience possibly having worked in reputed multinational companies. There are also opportunities for students who wish to live and work in Australia to do so officially once they complete studies.
Arrangements are made for students to lodge applications for placements to selected universities without incurring an application fee for the July and  post July 2019 intakes at the interview sessions.  In order to do so, we request students to bring O/L and A/L results if you are enrolling in undergraduate studies and those seeking postgraduate studies should bring the documents pertaining to the first degree or professional qualifications. They should also bring IELTS/PTE results (If available) and the passport. Whilst students who are sitting for London O/L and A/L examinations in May 2019 can lodge applications for placements with pending results (from school authorities).
These interview sessions will be conducted  on 12th and 13th  February in The Cinnamon Grand Hotel in Colombo , and on  18th February  will be at The Queens Hotel in Kandy.The entry to the interview sessions is free of any charge. If you wish to meet a representative, we advise you to contact Kalani in Colombo on 0771 770361 or 011 5235174 and Sumudu in Kandy on 076 6269093 or 081 5631583 to register for sessions. All services of Edlocate are provided without charging any fee. We welcome students and parents to make use of this golden opportunity.