TENNIS: The Competition
View(s):

"The loneliest place on earth" was the description of the Wimbledon finals by Boris Becker of Germany, after winning. Thousands of spectators fill up centre court but rules forbid players having contact with anyone. As a coach, I was warned in Belgium in an open event just for supporting a player. Competition is an adventurer's lonely world. It moves people and players emotionally.

Tennis is about 'singles' and the world wants it that way. This has made 'doubles' suffer in terms of spectator appeal. Many tournaments want 'doubles' out. It will not happen. The International Tennis Federation [ITF] sees it as a trend of an era. Doubles is great to watch and even nicer to play.

Tennis singles is a one man show. Any army succeeds with preparation, planning and execution and it is the same with tennis players. Though this is the case in all sports it is especially true in tennis.

Planning, skill and ability are the winning aspects of a match. Start with a game plan. Good and fast reaction is the winning formula. It peaks with the simplicity of the game plan. One formula is 'KISS', easy to remember difficult to achieve. Keep It Simple and Short. Whatever that looks simple is the most difficult to achieve.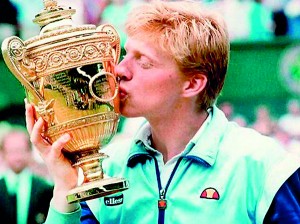 Although on court only one person is seen, off-court, for some, there is a whole team. Novak Djokovic, who was declared the best ATP player for 2012 in London, thanked his " team", but then the ever-green Federer, still within the top 5, does not even have a coach! His character surpassed coaches.
What is a Tennis Match?
A tennis match is a series of mini-matches called rallies. They are independent of each other. Many don't see this. Only the scores and thoughts connect them.
Starting with a serve, a rally goes on till a winner or an error is made. Winning rallies is the first target of a player. The average number of shots in a rally is about 8 to 12 per player on clay. The next is winning the game. On average, it takes about 10 rallies to finish a game, followed by having to win 2 or 3 sets. For a match that works itself out to around 2800 to 3200 shots. There is a work volume guide for a match.
To play 3200 shots, a player may sprint up to 12 kilometers and start and stop 3200 times, make 3200 strokes, take more than 4000 decisions and transfer up to a staggering 130,000 kilograms of power. Put simple, competitive tennis was built for Samsons.
Vijay Amritraj of India, talking about world ranking prospects said, "This is not for everyone." With a record of reaching quarterfinals in grand slams, Vijay described the true nature of international tennis as "really tough". Do not run away, play smart — it is the only way and it is the purpose of elite sport.
Play smart. Nothing else works consistently. Increase your skill levels but play a brand of tennis that suits your physical and mental makeup, make tactics bigger than technique, strike a balance between decision and reaction; train mostly through match play; learn the art of peaking for events; play singles to sense and cover the court; read the court for angles, both ways, use a Coach who has 'walked the road'; A coach is for the necessities, not to follow, they are from another era, surpass them; competition is pure 'performance'; watch good matches; learn to win on a bad day; be an immaculate warrior all the time; use your mind and always remember that you are responsible, then only will you win. Again, be smart all the time then it will work for you. Great players played very smart.
Training, injury and sports medicine;
Injuries begin with excesses in training. Train to build and not to burn. Physical recovery has limitations. Body fatigue accumulates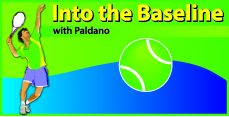 and excesses show up as injuries in match stress. Some of the biggest names in tennis with grand slam titles will live the rest of their lives with metal hips, knees and shoulders. Nadal is on now, Henin went out.
We play tennis with our genetic gift of skills. Development is the refinement of these skills. Coordinate it with your growth rate.Boosting it ruins the body. Sports medicine is highly advanced today. Very correctly, prevention is their focus. They are questioning our training methods seriously.
Competition and people
The one certainty of tennis is that winning streaks will end one day because tennis is unpredictable and no match is easy.
Boris Becker once lost early in a grand slam. Germany mourned and he was mauled by the press and declared finished. Becker said, "I did not lose a country, only a tennis match" then went on and bounced back to make incredible history for German tennis.
Competition attracts players and public interest. The Roman Coliseum came alive with competition. People now see players as gladiators in ancient Rome. The only difference is in those times it was Caesar's thumb that killed, now it is the people's thumb.
georgepaldano@yahoo.com
Follow @timesonlinelk
comments powered by

Disqus