The 'National Anthem' was first sung at Mahinda Galle
By Sujitha Miranda
View(s):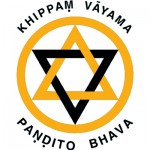 Mahinda College, Galle is a school with a remarkable history and a glorious present is undeniably a Historic National Asset. As it is is the only place where 'The Sri Lanka National Anthem was first sung. The plaque in memory of that historic occasion still bears evidence for it. The College is blessed by scholars all over the world. Mahinda College has been nurturing its students with the spirit of love, kindness, unity, helpfulness and knowledge. Thus has managed to produce a well disciplined Buddhist generation in the South of Sri Lanka.
It's with the Buddhist revival in the latter part of the 19th century that a Buddhist School was formed in Fort, Galle with the blessings of Buddhist Reverends, Colonel Henry Olcott and well known Buddhist philanthropists like Mr. Thomas De Silva Amarasuriya whose generation was so beneficial for the development of Mahinda. It was established in 1892. He also gave a College Moto "Nihil est Amabilius Virtue" (Nothing is more lovable than virtue).
At the request of Colonel Olcott Mr. Frank Lee Woodward came to the island in 1903 and took over the principal's post in Mahinda. Mr.Woodward introduced college colours as 'Black' and 'Gold' depicting the bond between the East and the West and also the present College Crest with the Motto "Khippam Vayama Pandito Bhava" (Strive earnestly and be wise).It was during the Woodwardian era that the college was shifted to the current location of Dawatagahawatta where even a glimpse of Adam's Peak /Sri Pada can be seen.
Mr.P.R. Gunasekera MA, the first Sinhala Buddhist Principal of note took over the head seat of the school in 1926.During his stewardship the College progressed both in studies and in sports. In 1962 with the taking over of assisted schools by the government Mahinda became a government Sinhala medium school.
Today Mahinda , as a National School commemorating 120 years of academic
excellence, is having a student population of 3584 and a tutorial staff of 160.The Principal at present is Mr. W.M.Wasantha Siriwardhane (BSc. M-Phill) of Sri Lanka Educational Administrative Service and with a vast foreign and local academic experience is steering Mahinda College towards the path of success with the full blessings of academic and non academic staff ,parents , students, old boys and other well wishers.
Mahinda College Alumni is full of personalities of the highest caliber in numerous fields such as Professors, Medial fields, Political field, Forces, Medical, Engineering, Law and the Sports field.
Over the years, Mahinda College has earned its reputation in various areas of academic excellence as well as in sports. The college provides many facilities to the students to excel in education as well as in a number of extracurricular activities. The school's sports facilities include a Swimming pool, Cricket and athletics ground, Gym and a Basketball court.
The 'Bushby Lions Swimming Complex' of Mahinda College is another great asset for all the schools in the Galle Education Zone .Many neighbouring schools take advantage out of it. It was a fruitful effort of current joint secretary of Mahinda OBA Mr Nissanka Epaliyana. Historical masterpiece of Mahinda College- 'Mahinda Mahima' the firstever DVD of its kind Directed by Mr Bandula Nanayakkarawasam and produced by Senaka de Silva was another massive project of the OBA. Another 3 storied building project is under way.
Mahinda College Students have always been the all island and district level champions in both academic and sports fields. In 1973 as a student Dr Nihal Somarathna, currently a senior lecturer of Peradeniya University obtained 3As' with a score of 385 marks in the physical science stream at the University entrance exam and it is still an unbroken record in the island. Every year above 60% of aggregate is evident in the number of University qualified students.
In the years of 2000, 2001, 2005 and 2009 Mahinda Students ranked the all Island First Positions in G.C.E. (Advanced Level) Commerce Stream. In 2011 Advanced Level Commerce District 3rd and 10th places had been received by Mahindians. In 2011 A.C. Jayawickrema secured District 1st and All Island 9th position in AL Physical Science Stream. The same year District 3rd and 9th were Mahindians.
In 2011 G.C.E. (Ordinary Level) Examination 94.58 percentage of students got through to study in the A- Levels. In 2012 Grade 5
scholarship exam 69 students got through with flying colours and from 206 students out of 246 were above 100 marks. In 2010 All Island 2nd place was won by Master Lakith Navodya.
As a sports schools Mahindians have excelled in athletics too. M.A. Chatura Rangana of Mahinda represented Sri Lanka in the hammer throw event at the recently concluded 2012 Asian Junior Athletic Championships and holds the All Island Junior Record for that event. L.D.Lakshitha Jayasekera was able to won the pole vault championship at the All Island School Athletics Meet in 2011. In 2012 Mahindians bagged the Under 10 Runners up Trophy in All Island Table Tennis Tournament organized by the Education Ministry.
Not only in sports Mahindian have also in Drama, Debate, music, dancing and cadetting competition.
Mahinda College being a Centre of Buddhist Education will continue her saga producing well disciplined citizens of higher echelons in accordance with their college anthem " Me Mahinda"
Follow @timesonlinelk
comments powered by

Disqus