Last week's horrific accident in which two school-children were critically injured and left six others with minor injuries spotlighted once again the 'don't-give-a-damn' attitude of school van operators who pay no heed to the safety of their precious charge.
Sunday Times cameramen photographed several instances of children being dropped off in an unsafe manner. Some vans were in a badly dilapidated condition, but still being used to transport children to school.
Police spokesman Ajith Rohana said 224 school children had died in road accidents and over 4,000 had been injured last year, highlighting an alarming trend which has seen an overall increase in road accidents.
Police cautioned parents to be selective when choosing a van service for their children. They called on parents to check the condition of the vehicle as well as the ability of the driver.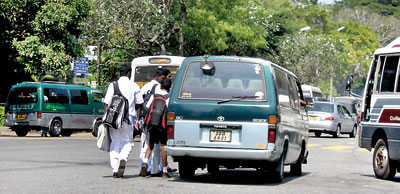 Students rush to board their van which has stopped in the middle of rush-hour traffic.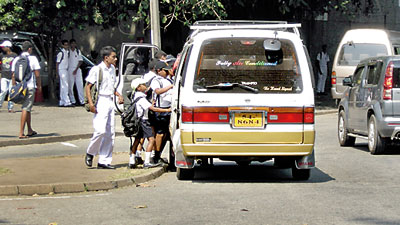 At a busy intersection in Colombo students from a leading boy school rush to enter their van.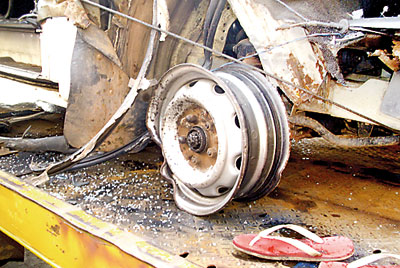 The van involved in the accident at Mount Lavinia. Our pictureshows the dilapidated condition of the vehicle.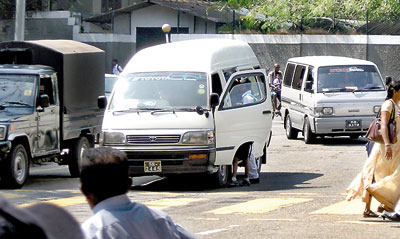 A van driver loads children into the a van stopped in the middle of a busy street in Colombo, while vehicles whiz past on either side.