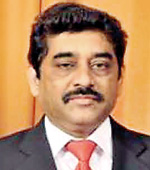 Dr. P Nandalal Weerasinghe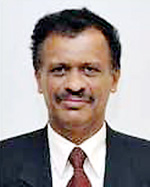 Ms. C Premeratne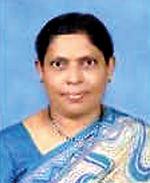 B D W A Silva
The Central Bank has announced the appointment of three new deputy governors with the promotion of three Assistant Governors, Dr. P Nandalal Weerasinghe and B D W A Silva – both with effect from September 27 2011 and Ms. C Premeratne with effect from January 1, 2012.
Dr. Weerasinghe has over 20 years of experience in the Central Bank especially in the field of Economic Research. His wide experience spans in the fields of Economic and Price stability, Economic Growth, International Finance, International Trade, Fiscal Policy, Reserve Management and Global Economic Issues. Currently he is working as an Alternate Executive Director of the International Monetary Fund in Washington DC representing Sri Lanka, India, Bangladesh and Bhutan.
Mr. Silva has been in the Central Bank for over 28 years and has wide experience in the areas of Financial System Stability, Price Stability, Monetary and Exchange Rate Policy, External Trade, Balance of Payments and Inflation. Prior to this appointment he held the position of Deputy Director of Economic Research, Director of Bank Supervision and Assistant Governor. Mr. Silva also has a First Class from the University of Jaffna.
Ms. Premaratne has served the Central Bank for a period of 32 years and has experience in the areas of Economic Research, Public Debt Management, Currency and Human Resources management. Prior to this appointment, she held the position of Assistant Goveror in-charge of Currency and Policy Review & Monitoring Departments.
As the Superintendent of Public Debt, Mrs. Premaratne took several initiatives particularly, with the objective of improving transparency of debt operations, streamlining debt management activities and broadening Government Securities Market.