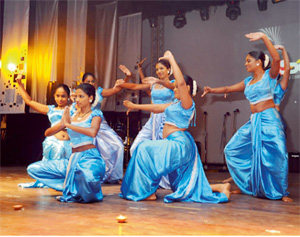 On behalf of the student body of the Informatics Institute of Technology (IIT), we are proud to present "Stage craft" - an innovation of IIT created with the aim of showcasing and enhancing the varied talents and skills of the institute's student body. While enriching the extra-curricular aspects of the institute, the annual event has also helped to deeply instil values of achievement and enrichment within the students' academic careers.
It also allows them to experiment with ideas and concepts while developing creativity.
This year's Stage Craft 2011 will be held for the 4th consecutive year under the theme "Talent…Under… Construction…" The entire production will be based on the concept of an undergraduate's aesthetic development at the institute. The event will be studded with a variety of eastern and western items which include music, song, dance, and drama. In addition, some of the items are originally created and choreographed by the IIT students which exemplify their diverse talents.
The individual items displayed at Stage Craft have gone through several auditions under the guidance of a well reputed personality in the field of performing arts. The show itself will appeal to a wide range of audience and we are certain it will be an entertaining and enjoyable evening.