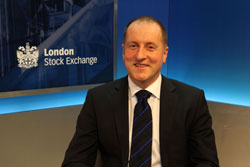 David Lester
The London Stock Exchange Group plc (LSEG) has completed its acquisition of Turquoise Trading Limited (Turquoise), paving the way for the creation of a new pan-European trading venture through a merger of the businesses of Turquoise and Baikal Global Limited (Baikal).
The new venture, which will continue to trade under the Turquoise name, aims to drive European trading volume growth and promote venue choice.
It will benefit from synergies with LSEG infrastructure and the planned migration to MillenniumIT trading technology, a former fully-Sri Lankan owned company. LSEG said David Lester has been appointed CEO of Turquoise, in addition to his role as Director of Information Services for London Stock Exchange Group.