A recent five-day soft skills workshop held at Sri Lanka's University of Moratuwa attracted participation, each day, from "350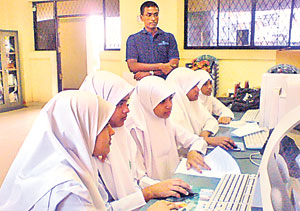 undergraduates, mainly from the graduating batches of the Faculties of Engineering and Architecture, as well as some Faculty members", according to a statement by conductor John Keells Social Responsibility Foundation.
The programme, titled "The Final Step", was said to feature "panel discussions by leading personalities of the private sector as well as interactive workshops by professional trainers [covering] a wide range of topics such as Employer Expectations, Team Building and Leadership Skills, Adapting to the Corporate Environment, Personality Development and Confidence Building, Personal Grooming and Corporate Hospitality". This, the second such programme conducted at Moratuwa, is also the fourth overall in a series by the workshop conductor which also includes programmes at the University of Kelaniya.