Lucian's theatrical tribute to Tamils and Muslims
"Remove the mask"
View(s):
Veteran playwright, writer and lyricist Lucian Bulathsinghala's newest play "Wesmunu Galawanna'" or "Remove the Mask" will go on the boards at 7 pm on July 12 and 13 at the Lionel Wendt theatre Colombo.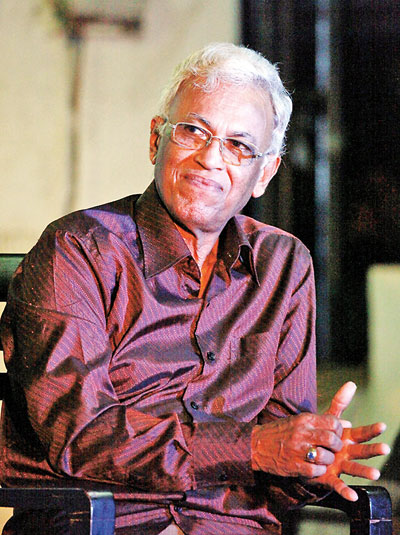 The play is set in the Colombo city after the war.
Antique dealer Gamini Kalawarne's son Saliya is an entertaining and generous young person. He is in love with Asokamala- a Karaoke singer in a night club. But Asokamala refuses his love. Saliya's best friend is the son of a Minister. He comes forward to help his friend who has been rejected and thereby insulted by this girl.
He wants to win her for his friend even by force.
Asokamala and Saliya meets. She reveals her real identity to Saliya that she is a terrorist who disguises herself as a Sinhalese. Unable to bear the internal conflict and cruelty within the terrorist organisaton, she tries to runaway to India but it fails. This leads Asokamala to a destitute situation. Her intention is to migrate to Australia or India and continue her interrupted education.
She further says that she has been brought up with the Sinhalese from her childhood and has been disappointed with the unreasonable treatments from the Sinhalese governments over and over again. It was this reason that lead her to join the terrorist organisation.
"Remove the mask", the musical play unfolds revealing the efforts by Asokamala to resolve this complex situation.
The cast of the play is comprised of Dilusha Lakshani, Ishara Soubhagya, Prabath Chinthaka, Ishan Kulathilaka, Bhanu Prabhasha, Dilip Rohana, Nimali Dilshani, Layanvi Mirand, Eshan Thilakasena, Newton Gunasekera, Jeewanthi Perera, Yamuna Kumari Weerasekera, Baskar Krishan, RoshanIsuru, Sagarika Nadishani, Chamara Chathuranga, Nimal Silva, Ravindu Sandaruwan and Rasika Ishara.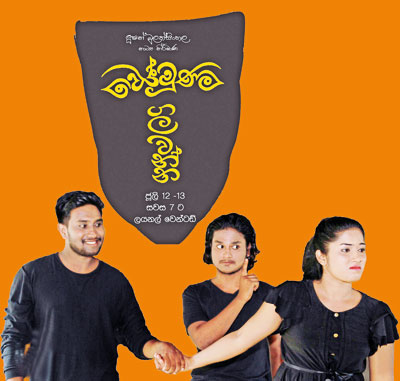 Produced by Dr. Ranjith Pathirana, the play is written and directed by Lucian Bulathsinghala.
Music by Harsha Bulathsinghala, workshops conducted by M. Safeer, assistant director is Dilip Rohana, choreography is by Jerome De Silva, set design by Upali Herath, costume design by Upali Herath and Iresha Janaki and stage manager is Newton Gunasekera and Baskar Krishana, lighting and sound are handled by Wasantha Kumara, make up by Nelum Kuragalasrachchi, props design are by Roshan Isuru and Ravindu Sandaruwan, still photography Sheron Samaranayke and publicity and printing of "Remove the Mask" are done by M. Safeer.