Ed Sheeran faces legal action filed over songs
View(s):

Pop star Ed Sheeran had to deal with two setbacks last week. In the first instance legal action was filed in a New York court over his hit song 'Thinking Out Loud' by the Structure Asset Sales (SAS) which owns a third of the rights to the songs of the late Marvin Gaye. They allege Sheeran's huge hit of 2016 and Marvin Gaye's 1973 hit 'Let's Get It On' sound similar in melody, harmony, bassline and so on. 'Let's Get It On' was co-penned by Edward Townsend who died in 2003. SAS is suing Sheeran for US$100 million. Ed Sheeran's 'Thinking Out Loud' is a multi – Gold and Platinum selling song which has won two Grammy awards. Sheeran co – wrote the song with Amy Wadge and Julian Williams and produced by Jake Gosling. It has become a must play song at weddings the world over.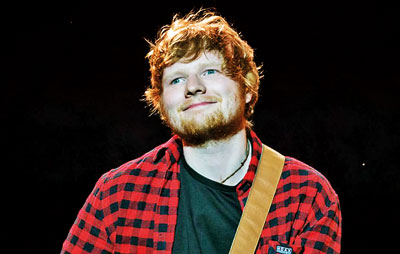 The second setback Sheeran faced is when he was denied permission to build a wedding chapel on his own county estate in East Suffolk, England. He apparently wanted to get married to his fiancé Cherry Seaborn on his own property. Planning officials to the Suffolk Coastal & Waveney Council in England said Sheeran's plan for a 48 ft. tower would have an unsatisfactory impact on the local landscape.
Sheryl Crow is to release her final album next year with collaborations with Stevie Nicks, Keith Richards and Johnny Cash.
Rap artist Drake has admitted he has a son through two songs on his new album 'Scorpion'. The disclosure is made in 'Emotionless' and 'March 14'. Drake's new album came out on 29th June. When a former French adult actress claimed she was expecting a child by the rap star last year, he dismissed the claims. But now the 31 year old has admitted it in his new songs. In another song 'Nice For What' the date of the child's birth is also disclosed. Meanwhile Drake's album has been streamed over 170 million times on Apple Music worldwide since its release within the first 72 hours.
George Ezra has claimed his first UK singles No: 1 with 'Shotgun'. The song climbed a notch to take the top spot after a 14 week presence on the chart. The folk rock song is the fifth release from his second album 'Staying At Tamara's'. The 25 year old from Hertfordshire wrote 'Shotgun'. It is his fourth top 10 hit. Ezra burst on the scene in 2013 with the track 'Budapest'. The song peaked No: 3. Then came 'Blame It On Me' which peaked at No: 6 and 'Paradise' which reached No: 2 earlier this year.
The death of the up and coming rap artist XXXtentacion in shooting two weeks ago saw an out pouring from fans across the world. While he had already made his mark in his own country the US, in the UK he was gaining popularity thanks to streaming services and downloads, but he had not made an impact until now.
Following his murder 18th June aged 20, XXXtentacion's fans started streaming and downloading his songs. In addition to the track 'Sad' two more songs by him 'Moonlight' and 'Changes' have made advances in the top 100.
TW LW
1 2 Shotgun – George Ezra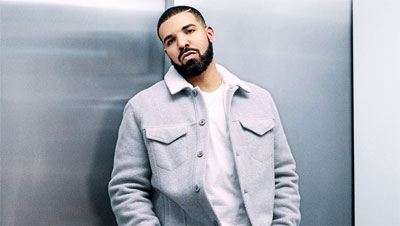 2 1 Solo – Clean Bandit ft: Demi Lovato
3 3 2002 – Anne-Marie
4 4 I'll Be There – Jess Glynne
5 31 Sad – XXXtentacion
6 8 If You're Over Me – Years & Years
7 6 Better Now – Post Malone
8 9 I Like It – Cardi B /Bad Bunny / J Balvin
9 7 Leave A Light On – Tom Walker
10 10 One Kiss – Calvin Harris & Dua Lipa