Memories of Russian flavours
Russian Bakery
View(s):
There aren't many restaurants or eateries that offer Russian cuisine in Colombo so when the Russian Bakery opened its doors in Pelawatte on August 24, we couldn't help but take note.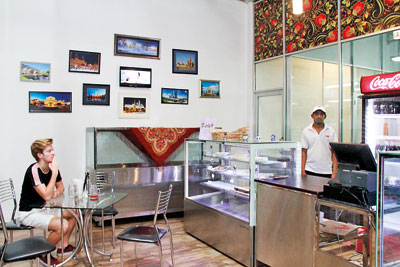 Pop in and you'll see European chefs at work in the open kitchen, framed photos of Russian cities and Russian pop music playing on a small TV on the wall. The menu cards reads Borsh, Vareniky and Stolichy….. The glass cabinet displays a variety of pastries and cakes, and among the familiar apple pie, lemon tarts and macaroons, you'll find Kiev cake hinting that this isn't any ordinary bakery.
Owned and run by Tatiana Grishina, a Russian expat, who moved here five years ago after "she came on holiday and fell in love with the people and the climate" says Sofia, Tatiana's daughter translating what her mother says in Russian. Soon after their first visit,Tatiana together with her husband and children, moved to the island and initially dabbled in tourism before launching the bakery.
Having a sweet tooth herself, she decided to serve both Russian and western pastries and sweets.
Before long they expanded their menu to include several Russian favourites such as dumplings and borsht on request from customers, many of whom were Sri Lankans who had studied and /or worked in Russia. "Sometimes they come in speaking Russian, even though some of them left Russia 40 years ago," says Sofia.
Everything from the bread to the cakes to the dumplings, is made in-house by two professional Russian Chefs from Moscow. They are aided by local staff, who surprisingly are very proficient in Russian themselves.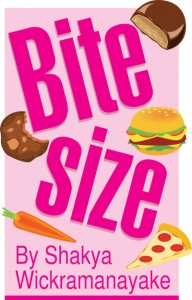 The place itself is quite small, with only two tables and several stools, the ambience more suited for a quick snack.
We started our review with a glass of Kompot priced at Rs 200. A traditional Russian fruit punch, made from summer berries and fruits, ours came in a large glass Mason jar, had a very light and sweetened berry taste and was refreshing, though not an intense flavour.
Next we dug into their boiled chicken and beef dumplings.With 15 dumplings a portion, the price of Rs 850 seems pretty good.The soft dumplings had no spices or heat to it, which may not appeal to the Sri Lankan palate, but doused in melted butter it certainly was interesting. And very filling.
Finally for dessert we had several items, including Macaroons, the Kiev Cake, the Day and Night cake, and the Honey cake. The Kiev cake, as the name suggests, originates from Ukraine, but became popular throughout the Soviet Union in the '50s and '60s. Several layers of meringue and nuts, with a soft buttery cream between layers, it reminded us of a less moist and nuttier version of Chocolate biscuit pudding.
The cake was surprisingly not as sweet as the cakes we're accustomed to in Sri Lanka. In fact Tatiana tells us most Sri Lankans initially didn't fancy the traditional Russian cakes but subsequently have developed a liking for it.
The honey cake, known as Medovik in Russia, is one of the bakery's most popular items (we're told that even the Russian Embassy in Colombo orders their Honey cake). Made with Russian honey and fresh cream, it was much lighter than we expected and had a lovely smoky and sweet honey taste to it.
Macaroons aren't Russian, but having said that the bakery manages to execute this French dessert to a T. The Russian Bakery also undertakes custom made cake orders for weddings and other events.
Address: No 966/C/2, Pannipitiya Road, Pelawatte, Battaramulla
Operating Hours: 8 a.m. – 8 p.m. daily (Including Poya and other public holidays)
Price range: Rs. 200 – 1000
Contact no: 011 2784389 / 0774438944
Follow them on:
*Instagram: @russian_bakery_sri_lanka
*Facebook: Russian Bakery