'Burning Birds' competes at Asian World Film Festival in Los Angeles
View(s):

Sanjeewa Pushpakumara's internationally awarded film 'Davena Vihagun'-"Burning Birds" is now being competed in the Main Competition of Asian World Film Festival in Los Angeles. Started on October 25, the festival will end on November 2. 'Davena Vihagun' is competing for the prize with 17 other Asian films and they have represented their respective countries either for best Oscar or the Golden Globe foreign language film category.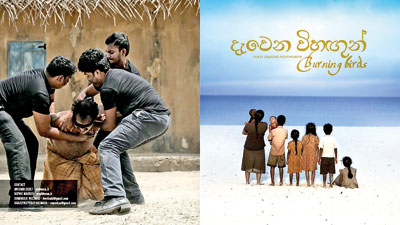 'Burning Birds' has won Grand Prix (the best film award) and the Young Jury Award at 15th International Film Festival and Forum on Human Rights in Geneva (FIFDH) and Special Jury Prize (second place) at 17th Tokyo Filmex Film Festival in Japan. The film was previously invited for more than 20 international film festivals including 70th Locarno Film Festival in Switzerland,  46th International Film Festival Rotterdam in Netherland,  40th Göteborg  International Film Festival in Sweden, 37th Munich Film Festival in Germany, 22nd Busan Film Festival in in South Korea and 32nd Valencia International Film Festival in Spain.
Burning Birds is Sanjeewa's second film followed by controversial Flying Fish ( Igillena Maluwo). The film is a co-production among Sri Lanka, France, The Netherlands and Doha Qatar.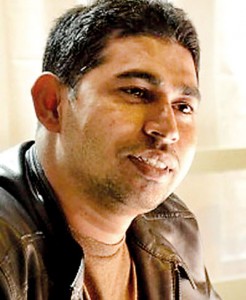 Mahendra Perera , Samanalee Fonseka, Anoma Janadari , Chandani Senevirathne ,L‍eonie Kotalawala, Pubudu Chathuranga, Priyanka Samaraweera,Dasun Pathirana, Tissa Bandaranayaka, Shyam Fernando, Dharshan Dharmaraj , Sanjeewa Dissanayake and Dharmapriya Dias play main roles in 'Burning Birds'.
Behind the screen, cinematographer is Kalinga Deshapriya, editors  - Ajith Ramanayake and Katharina Wartena, make up – Priyantha Dissanayaka , art director – Piyathissa Akurambada, costume designer – Ajantha Alahakoon, sound engineers –  are Nicolas D'halluin and Aruna Priyantha Kaluarchchi and Production Manager is Harald Karunathilaka who contributed to the film.