Elizabeth Moir to present Singin' In the Rain JR
View(s):

Elizabeth Moir School students will have Colombo audiences "walking down the lane with a happy refrain" when they perform Singin' In The Rain JR. an adaptation of the Broadway play by Betty Comden and Adolph Green. Based on the 1952 movie of the same name, Singin' In The Rain JR. takes place in Hollywood during the last days of the silent movie era. The story follows Don Lockwood, one half of the blockbuster celebrity silent movie star "couple" Lockwood and Lamont, and the extreme measures taken when his co-star's high-pitched and nasal voice threatens the duo's successful transition into talking pictures.

Singin' In The Rain JR. is adapted from the classic Metro-Goldwyn-Mayer film – named the best movie musical of all time by the American Film Institute – by special arrangement with Warner Bros. Singin' In The Rain JR. is presented through special arrangement with Music Theatre International (MTI).

In silent movies and in the tabloids, Don Lockwood and Lina Lamont are the perfect couple, but behind the scenes Lockwood has no feeling for his uninteresting co-star. Meanwhile, Lamont's squeaky voice might be the end of the duo's career in "talking pictures" without the help of a talented young actress to do the talking and singing for her.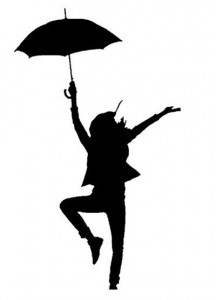 The production promises vibrant costumes, exhilarating tap dancing, well-loved songs, and will leave audiences in stitches of laughter. Audiences will be taken back in time to the roaring 20s, with classics such as 'Good morning, good morning', 'Make 'em laugh' and the all time favourite – 'Singin in the rain.'
Elizabeth Moir school will present Singin' In The Rain JR. from November 10 -11 at 7.30pm at The Lionel Wendt Theatre.
Tickets can be purchased at the Elizabeth Moir Senior School from October 30 onwards.