NOISE 2016: Lanka's hottest talent on show
View(s):

The flagship fundraiser project of the Rotaract Club of Colombo East, 'NOISE 2016', a concert which will feature 11 of Sri Lanka's hottest young talent vying for first place, will be held in February.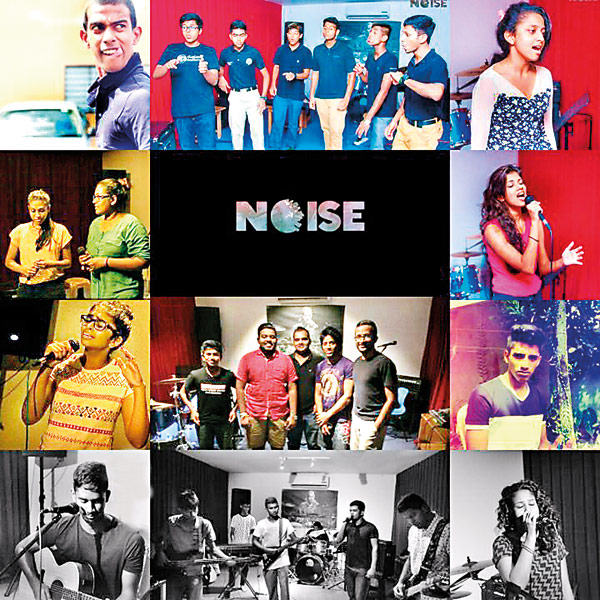 The initial round of auditions got underway at Cult Studios, Kohuwela, with the 11 finalists being chosen from 57 hopefuls on December 12.
They were selected by a Panel of Judges comprising YES Superstar Ryan Henderlin; Nicole Liyanage of Voice Print; Kanishka Peris of KALM; and guitarist/vocalist Nadun Wickremeratne.
Thrilled at getting into the final round, Niroshnee who is taking part in such a competition for the first time said that she sings all the time "to the point where our neighbours have complained about me singing too loud in the bathroom".
Nervous because there are seven soloists in the finals and "all of them are amazing", Gamith, however, is looking forward to NOISE 2016 and is "very excited" about singing before a huge audience.
For Minura it is "a great opportunity to showcase my talent" while South West Jam is "ecstatic to be in the finals because it took great effort and dedication to come this far" and for Them Basses "without music, life is not worth living".
Yohani is singing to inspire and set an example to the younger generation of musicians; NOISE 2016 will give Downtown an opportunity to make their first public appearance as a band; Nayomi feels blessed to be a finalist; overjoyed Zain hopes his mom is as happy as he is about his selection; and for Rozanne it has been "an awesome experience".
The Everknightz add, "When we heard that we were selected, none of us spoke a word. We were amazed. All were stunned. We thanked God and said a small prayer and asked His blessings to guide us throughout this competition."
The Rotaract Club of Colombo East is a social service organization which works towards the betterment of society. Beginning a fresh year in July 2015 under the leadership of Club President Rtr. Sajeevan Veeriyah, the club has already conducted 'Paradigm Shift', a gender-based violence awareness programme which received many tributes from schools and organizations.
With several projects lined up, NOISE 2016 has been mooted as the main fundraiser and the Organizing Committee headed by Rtr. Channa Siriwardana is planning a concert with special guest performances by some of Sri Lanka's finest artistes and bands.