'Hiru Unplugged' with Bimal: New on Hiru TV
View(s):

With the increasing demand for good music and music-based programmes on Hiru TV has launched a brand new musical fare for the year 2016 titled 'Hiru Unplugged' that kicked off its maiden telecast on Friday, 1st of January.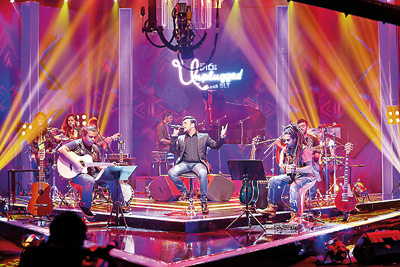 'Hiru Unplugged' will be on air every Friday at 10.00 pm.
It promises viewers a new experience, falling in line with international trends and novel concepts. Each programme will have 14 songs interspersed with some interactive notes featuring various music directors, to ensure variety.
Each segment will feature one music director and a few singers ranging from veterans to talented youngsters.
'Hiru Unplugged' is produced by Chathura Jayasundara, while it will be anchored by popular actor Bimal Jayakody.