In love with French cinema
Film screening at Alliance Francaise de Colombo
View(s):
Paris, Je t'aime (Paris, I love you), a 2006 anthology film starring an ensemble cast of actors of various nationalities will be screened at 3 pm on Tuesday January 19 and at 6.30 pm on January 20 at Alliance Française de Colombo, Barnes Place, Colombo 7.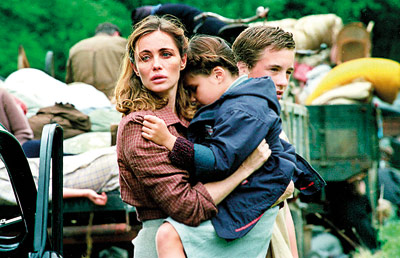 The 22 directors include Gurinder Chadha, Sylvain Chomet, Joel and Ethan Coen, Gérard Depardieu, Wes Craven, Alfonso Cuarón, Nobuhiro Suwa, Alexander Payne, Tom Tykwer, Walter Salles, Yolande Moreau and Gus Van Sant.
Paris, je t'aime is about the plurality of cinema in one mythic location: Paris, the City of Love. Twenty filmmakers have five minutes each; the audience must weave a single narrative out of twenty moments.
The 20 moments are fused by transitional interstitial sequences and also via the introduction and epilogue. Each transition begins with the last shot of the previous film and ends with the first shot of the following film, extending the enchantment and the emotion of the previous segment, preparing the audience for a surprise, and providing a cohesive atmosphere.
There's a reappearing mysterious character who is a witness to the Parisian life. A common theme of Paris and love fuses all.
French war drama 'Les égarés' (Strayed) directed by André Techiné will be screened at 3 pm on January 26 and at 6.30 pm on January 27.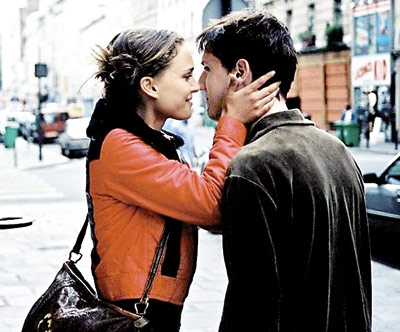 In June 1940, while the Germans are readying to enter Paris, Odile, a teacher by name, became panicky and fled with her two children, Philip and Cathy, taking the routes way out for exodus.
After an attack by Stukas, the small family who lost everything, meets Yvan, a strange looking boy with a shaved head, attired like a clown.
All four will find themselves in an abandoned house without electricity where, they find themselves temporarily cut off from the world, forced to fend to survive and fending themselves they are to live through a phoney war.