Experiencing French cinema at AF Colombo
View(s):

French coming-of-age tale film 'Le souffle au coeur' (Murmur of the heart) directed by Louis Malle will be screened at 3 pm on December 8 and at 6.30 pm on December 9 at the auditorium of Alliance Française de Colombo, Barnes Place Colombo 7.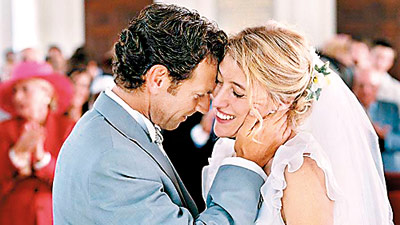 The story follows the life of 15-year-old Laurent Chevalier (Benoît Ferreux) as he stumbles his way over the burgeoning swell of adolescence in 1950s France.
After having his first sexual experience with a prostitute and dodging the lips of a priest (Michel Lonsdale), Chevalier contracts a case of scarlet fever.
When the fever leaves him with a heart murmur, Chevalier is placed in a sanatorium, along with his over-attentive mother.
2004 French romantic movie '5×2' referring to five stages in the romance between a woman and a man directed by François Ozon will be screened at 3 pm on December 15 and at 6.30 pm on December 16 at Auditorium AF Colombo.
The end and beginning of the love of the French couple Marion and Gilles is disclosed backwards through five moments in their lives:
1st moment: They divorce and have one last brutal intercourse without love.
2nd moment: With their relationship shaken, they have a dinner party with Gilles's gay brother Christophe and his younger mate, when an infidelity is disclosed at the dinner table.
3rd moment: The troubled pregnancy of Marion and the delivery of their premature son Nicolas, with the total absence of Gilles.
4th moment: Their wedding, when Marion commits adultery with an unknown guest of the hotel. 5th moment: When they meet each other at an Italian resort and begin their relationship.