Vatican envoy coming; Church says Pope's visit is on despite polls
Papal visit: Church request ignored?
View(s):
The Master of Ceremonies for the papal visit to Sri Lanka will arrive in the country on Wednesday as the Catholic Church yesterday expressed confidence that the visit would take place despite an intensive campaign for the Presidential election.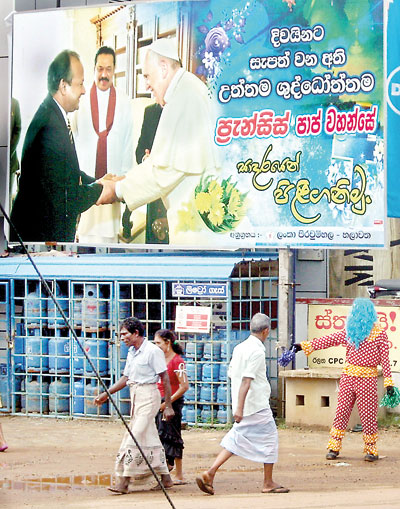 The Master of Ceremonies will meet Cardinal Malcolm Ranjith, bishops and other members of the organising committees. Arrangements are due to be finalised by him.Rev. Fr. Cyril Gamini, director of the Media and Information Centre for the Pope's vist, said the Church was confident the visit would take place as scheduled.
"We have always said the papal visit will take place as planned despite the election and we stand by that. All the preparations are being made as planned," he said.
Earlier, this week, the Catholic Church issued a statement requesting the authorities to remove all political posters and cutouts with the Pope's image.
The Church also urged political parties to refrain from using the Pope's visit for the political campaign ahead of the presidential election.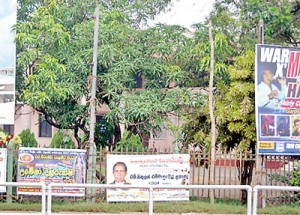 "We feel our request is quite enough. If the people involved have any ethics and morals they will adhere to our request. And we have faith that they will," Fr Gamini said.
Mannar's Bishop Rt. Rev. Rayappu Joseph said he was against the use of the Pope's visit for political campaign.
"The Catholic Bishops were promised by Defence Secretary Gotabaya Rajapaksa last month that he would take all such posters down. He has, however, gone back on his promise," the Bishop said.
He pointed out that the Pope was a spiritual leader and should not be dragged into election propaganda activities.
"The Bishops of Sri Lanka will meet tomorrow to take up this serious issue of the pope's picture being used in election campaigning. We will be issuing a statement on this," he said.