It's that time of year when Nuwara Eliya comes alive
By Shelton Hettiarachchi
View(s):
For the 131st time the annual Wasantha Udanaya (Spring Festival) has got underway in Nuwara Eliya. With holidaymakers during this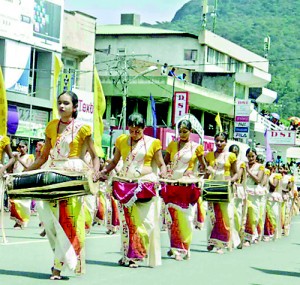 period heading to this picturesque hill station, popularly known as 'Little England' the Municipal Council has expanded on the annual event.
The festival that was launched with a band competition that saw around 1500 students taking part in it will continue until April 27, with a number of government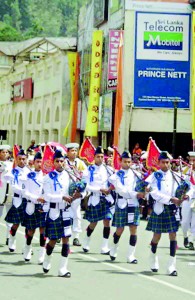 and private institutions participating in it, Nuwara Eliya Mayor Mahinda Dodampe Gamage said.
Although the Spring Festival is an economic boost to Nuwara Eliya, with hotels, guest houses and residents who let out rooms making a profit during this period it also disrupts the everyday activities area residents complain.
Various events will be held in different locations including the Town Hall, Nuwara Eliya Race Course, Gregory's Park, the Municipal Grounds, Nuwara Eliya Golf Course, Lake Club and the Victoria park.
Many of the eagerly awaited events include the Golf Championships, Badminton tournaments, Parasailing, Horse races, Road races, the Speed Hill Climb, flower exhibitions, parades, musical shows and Food festivals .
The Spring Festival can be traced back to colonial days when the English planters and their families got together during this period and held various tournaments at sports clubs, small parties, exhibitions and dinner dances.
The festival in its present from began in 1978 and since 1983 the Nuwara Eliya Municipal Council has been sponsoring it.