A tricky situation
View(s):

A tricky situation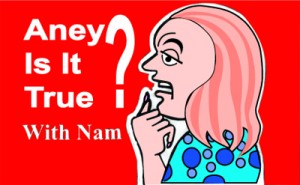 A lot of talk centers around the AGM of a leading sports body and two candidates are also having problems. Both candidates are not being favoured by the Big Man due to various reasons. Speculation is rife that an entirely new candidate may appear on the cene. Whilst this is going on, one candidate has obtained a letter from the governing body of the sport that there will be no objection from them and he is keeping this letter as a secret to be produced in case any trouble crops up over him being a candidate.
Party talk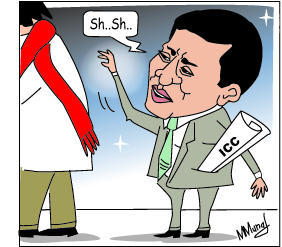 Before the names were handed over to the top post of this sports body, one candidate threw a massive party and all the Big Wigs, including some top youngsters, had been invited for the gathering. During the party the candidate moved around the Big Wigs freely and it is said that one leading youngster, when confronted, simply could not say 'No' to this candidate as he had enjoyed himself so much at the jig and had verbally said that the candidate concerned could come forward to the election.
The Kalliya at work
It looks as if three Sports Big Wigs have fallen foul with the Sports Chief and it so happens that all these Sports Big Shots bear the same letter in their main names. These sports big shots (referred to as the Kalliya in Sinhala) have now got together and are finding fault with the Sports Big Shot, but it looks as if nothing can be done about the situation.
Currying favour?
The sports world was shocked at the way a certain player talked to the press. An inquiry was held and the player was brought down a peg or two. Now another twist has been added to the story. The person who held the inquiry is now going around saying that the press had no business to question this player in the first place! It looks as if the inquirer is now trying to curry favour with the player concerned.
Forcing his way
Now that the AGMs of leading sports bodies are around the corner hectic activity is going around the scene by those who want to be the heads of these sports associations. A leading sports body has received a nomination to the post of president and this letter has been forwarded by the head of a forces chief, as the candidate for this post happens to be from the same force.
Walkie-talkie affair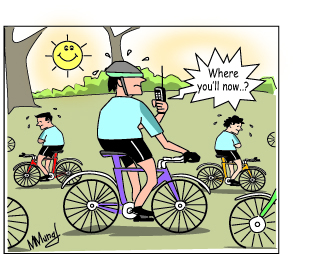 A lot of cycle races are being held these days and a recent event was won by a team who has been using their walkie-talkies to give information to cyclists which has helped them be triumphant at these events. The chief of this body on hearing this has sent the entire team of cyclists on a punishment transfer to a remote area. At least some good has come out of the walkie-talkie affair.
Follow @timesonlinelk
comments powered by

Disqus