Miniature memories of our big neighbour
View(s):

By Yomal Yapa

I remember India like a sad dream. It was a country-as so many writers have stated- of contrasts. It is the big sister of our country; the big sister not only in the sense of being a neighbour and a source of inspiration: but also in features -we take after her.  But while our country is a bijou- the sweet, perfect, sister who troubles rarely her people with natural disasters- she, India, is more tempestuous, dominating and dark.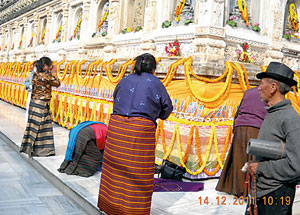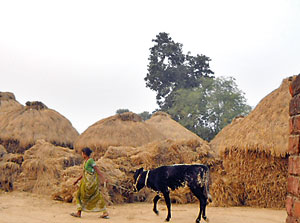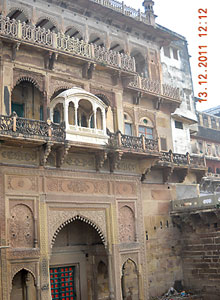 Because ours was a 'rushed' trip with the organiser making us hurry up so that we get to see all the holy places within seven days, India got stamped onto my mind in miniatures. I remember the Ganges, the musty part of the palace of Brahmadatta which is open to visitors, the little beggar children; the great plush airport and the smells and the dust outside.
The cold in December, when we visited, was overpowering, but we were told that we were lucky it was not the dry season, when people die of unbearable heat.
Nothing remained, of course, of Kipling's India except the teeming multitudes. But these multitudes – I felt- were of different stuff. They had cell phones and would be more surprised to have a monkey in their midst than-say- a robot.
But there were eternal images which made the heart glad, for example the sun rising over the Ganges with Brahmins in it: these, at least, had not changed through the millennia. Another memory that remains is the young girl with the silver bell of a voice who sang "pardesi, pardesi" to us. Her voice, vibrating, metallic, still rings in the memory like a prelude, or an epilogue, to the vast epic of India.
India has been called a mystery, but to me it is a carpet with a texture so colourful, so intricate, only the people that conceived the Mahabaratha and their pantheon of gods could have created it. I used to think, before my visit, that India was gaudy – after being jaded with images from Hindi films- but it is not. It is only ever original.
Follow @timesonlinelk
comments powered by

Disqus