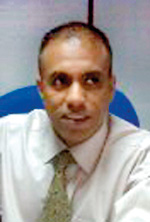 Charith Senanayake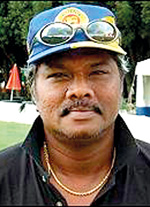 Roy Dias
Former Sri Lankan Test Cricketers and administrators Roy Dias and Charith Senanayake feel that the Umpire Decision Review System should be mandatory in Test and other forms of cricket.
Dias a former one-drop batsman for Sri Lanka who was well known for his stylish stroke play in Sri Lanka Test's formative years said.
"The Decision Review System is a good thing and should be made mandatory. Cricket has grown to be such a competitive game now. Yes, we need new thinking and new innovations to keep pace with it. The Cricket Committee of the International Cricket Council contains persons with a huge knowledge of the game and they certainly must have very closely gone through the pros and cons of the system before recommending it to the ICC.
"It is the livelihood of the professionals and we need innovations like this to safeguard their interests. In cricket there is a lot at stake, more than the eye can see". Former Sri Lanka Cricket Manager Charith Senanayake who also was a stylish No 3 batsman feels that the timing of the introduction and making the system mandatory was a bit ill-conceived.
He said "As a new addition to the game of Cricket I am all for the DRS. It adds value to the game. However when a system as important as this is introduced first the custodians of the game should have gone through the logistics very carefully and ascertained if the system could be implemented in a proper manner.
For the current series against Pakistan the Sri Lankan authorities did request the hosts to have the DRS for the entire series, but the hosts pointed out that it was not mandatory and decided to implement the system only during the one-day series which will follow the Test series.
However it seems that it is Sri Lanka who was at the receiving end during the first Test. First the Lankan skipper T.M. Dilshan was ruled out by umpire Tony Hill in the first innings off a ball that seemed to pass the bat very close.
Even the commentators of the live TV commentary of the match felt that the decision would have been reversed if the Umpire Decisions Review System was in place. In the same inning the Pakistani opening batsman Thawfeeq Umar looked caught behind by the Lankan wicket-keeper Prasanna Jayawardena with the second new ball soon after the batsman completed his sixth Test century off Lankan left arm paceman Chanaka Welagedera, but the same umpire gave him a reprieve.
DRS may well have said otherwise.