With the conclusion of the country's civil war resulting in a massive take off for Sri Lankan tourism, the time is right to explore diverse and innovative ideas to provide foreign visitors with the total tropical island experience. Tourism does not need to be one dimensional and Sri Lankan policymakers need to factor in the needs of the modern tourist, who seeks not to insulate themselves while on vacation but to truly integrate into the country's way of life.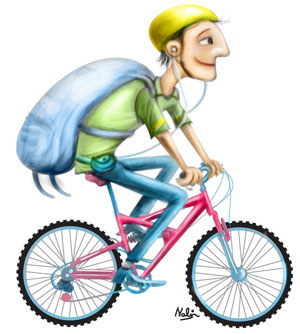 The following are a few points of interest that might serve to take Sri Lanka forward towards being Asia's next big tourism success story.
Rail tours
'Rail Tours' is a niche market in World Tourism and a great way to see a country. Countries with good railway systems world earn considerable incomes by marketing this service to tourists. Sri Lanka's railway system has not seen much improvement in quality or expansion for the last several decades. The fact that one has to travel to railway stations at dawn and queue up in order to purchase a ticket in the observation car to Nanu Oya for instance, which is a popular destination with foreign visitors, is a serious hindrance to tourists who want to see the country by rail.
In the information age, many rail service providers the world over now offer convenient ticket reservation and purchase either through travel agents or online. Sri Lanka is at a major advantage with regard to offering tourists the rail tour in comparison with other destinations, because 'Ceylon by Rail' is an experience filled with stunning vistas and quaint stops that would undoubtedly delight the tourist eager to take in nature and discover the country's rich colonial heritage. The potential of this sector therefore is immense and would also result in excellent revenue for the cash strapped and heavily indebted Railways Department.
Adventure Tourism
Sri Lanka's adventure tourism segment despite its vast potential is yet to play this strength to our advantage the way some other Asian destinations have succeeded in doing. While most travel agents in Indochina commonly offer adventure tourism as a package, this has not been the case so much with Sri Lankan agents. This is a pity given that what Sri Lanka has to offer for this category of tourists is far and above most packages offered by travel agents at other tourist destinations. Mountain climbing, Mountain biking, kayaking, Zip line tours, trekking, abseiling or rappelling and camping, in combination or to be chosen as preferred, could offer the youth traveler great relaxation and self discovery in this growing market. Exploration of this niche tourism market remains the mandate of the tourism promotion arm of the industry and must be supported with proper expertise for entrepreneurs to carry the projects forward.
Cycling
This is a great way to see a country and one more and more tourists are choosing. In Indochina for instance good bicycles are available for hire in most locations including hotels at reasonable rates. Organized cycling tours in these countries vary from one to two weeks. While some entrepreneurial individuals have begun renting out cycles to tourists in towns such as Polonnaruwa, this segment is a largely untapped tourism resource. Cycling holidays are getting extremely popular with youth and Sri Lanka has a great potential with its constant sunny weather & exciting terrain.
Ramayana Trail and Buddhist Tourism
Despite the amount of trouble taken to research and develop the Ramayana fictional trail by Sri Lanka Tourism, the great religion the country is blessed with many other aspects too remain to be introduced to the intelligent world traveler. Instead of limiting visits to pilgrimage sites, which are in any case included in travel packages, a program of great value can be included with Buddha's teachings, Buddhist way of life, Meditation, Dhamma sessions as well as Questions and Answer sessions by Buddhist scholars. This could develop to be a large segment of the country's tourism.
Sri Lankan Cuisine
Despite having a delectable and unique array of dishes compared to many other global cuisines, Sri Lankan cuisine is yet to make its mark in the arena of international cuisine. Part of the problem lies in the fact that this very unique aspect has not yet been included as an important facet in marketing Sri Lankan tourism. This is surprising because just as much as one would expect a visitor to speak highly of the country's natural beauty and rich historical heritage, if asked about their experience with Sri Lankan food, is bound to say 'yummy' with a shining smile. Whenever a Sri Lankan food promotion is held overseas the response received is astounding.
If the food is made less pungent while keeping its spiciness intact, Sri Lanka has a unique world class cuisine. It is important to nurture this aspect because food tourism is picking up pace all over the world, with many television shows often featuring the cuisine of a particular country or region and many tourists actually making the food and drink experience an important part of their vacation. Sri Lanka's hotel sector can take the initiative in this regard, with simple measures such as including more Sri Lankan dishes in their a la carte menus and buffets, which could feature a large section of Sri Lankan food.
Sri Lanka food promotions must be an essential inclusion in overseas tourism promotions along with other facets of tourism that allure visitors to the country. Western style cocktail parties at promotional events should hence be avoided at tourism promoton events especially overseas.
Spice Festival
Bringing chefs from overseas at a considerable expense and promoting the food of competitor destinations, one wonders how Sri Lanka is attracting visitors to the country through this event or how such events fall within the scope of tourism development.
Similar to the recently concluded IIFA, this type of activity are largely local public relations efforts and hence should not fall within the Sri Lanka tourism promotional calendar. A senior tourism official was recently heard on television stating that the Green Path Spice Festival ought to be a weekly affair that people could come and enjoy. Certainly the intention is commendable, to offer world class cuisine at reasonable prices to the Sri Lankan public. The real question however is how does it help to promote Sri Lankan Tourism?
(The writer, a hotel industry veteran based in Vietnam, could be reached at kumarsenaratne@gmail.com).