Sweet revenge for Thomians regain Fred De Saram Trophy
53rd Royal-Thomian Golf 2023
View(s):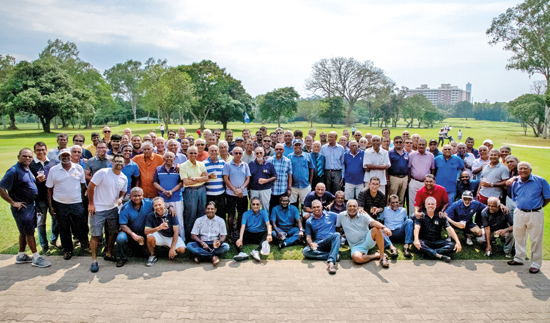 A keenly competed Golf Tournament was witnessed last Sunday between Royal Thomian Golfers' Guild (RTGG) members of Royal and S. Thomas' colleges at the Royal Colombo Golf Club. The Royalist held on to a slender lead of one point going into the last four-ball flight.
However, the Thomian duo of Christopher Dias and Arjun Gunarathna, pulled the Ace at the right time to seal a sensational win on the 17th to go 2 up and thereby secured the much needed two points, ensuring a Thomian win. It was a reminiscent of last year's results, when Royal pulled-off a similar feat to pull off win by half a point. The final result stood as 29 points for S. Thomas' against Royal's 28 points.
Besides the fun and frolic at the Ridgeways Green, both old boys did this for a genuine cause. It was an exchange of play Golf for Charity Fund. This year the offertory exceeded LKR 5mn — The RTGG, in partnership with Mortern Cricket Australia, raised a significant sum of money that will be presented to the Royal College of Anesthetist and Intensivists of Sri Lanka.
This is in line with the College's programme 'Heal Sri Lanka' that will ensure these funds will be used to secure much needed medical equipment to serve the ICU and Critical Care units located in the peripheries.