Sri Lanka football; own goals keep the scoreboard ticking
Take the long road, work with FIFA to give football a new life!
View(s):
Languishing at the bottom of the table in FIFA rankings, Sri Lanka appears to revel in shooting itself in the foot. This is a strange phenomenon for a once proud football nation. We were never top dogs at any level in World or Asian football, but held our own and conducted our forays with more than a modicum of respectability. We seemed to have shed that veneer from what has come to pass in the recent past. With the FIFA suspension that has all but brought the sport to a standstill, the current administration from what can be seen, is hell bent on creating own goals on a daily basis.
Many key staff members have joined an exodus from Football House; a clear indication that all is not well within the confines of that hallowed establishment. Members of the ExCo including Vice Presidents, Secretary General and Treasurer, have all left the bench with only the President and a few other officials still on the pitch.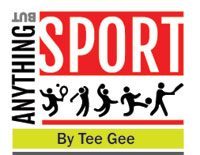 Football Chief J. Sri Ranga not to be outdone, has now brought on a medley of reserves with the sanction of the Ministry of Sports (MoS), in blatant violation of the constitutional requirements that exist. A bold move indeed in order to stay in the game, one may adduce. But how long can this comedy of errors go on. Ranga, who is a virtual newcomer to the game, is on a confrontational course with the organisation, having unceremoniously dumped the very people who brought him to office. The good doctor, who engineered this surgical stratagem to oust the former President Jaswar Umar, is no doubt contemplating a major orthopedic procedure to reinstate what once was a workmanlike team, even in the worst of times.
The Ranga doctrine that is being preached, is that all who held office before, were corrupt individuals, if his reference on social media about Ali Baba and the 40 Thieves is anything to go by. He has thus prevailed on the MoS to appoint a Special Investigation Committee to delve into football affairs that goes as far back as 2012, clearly targeting former Presidents, Ranjith Rodrigo, Anura de Silva and Jaswar Umar and their administrations.
There is some justification, one might say, given the serious mismanagement that persists, as well as the wanton misuse of funds. The FIFA largesse is well known and the prescribed annual grants of US$ 8M to all affiliate nations, is not a sum to trifle with. FFSL does not receive this total sum as yet it is learnt, but that is the bonanza that we stand to lose as a football playing nation.
This is also the honeypot that draws all and sundry to the sport. The trickledown effect it must have on the leagues, clubs and players is still to take place but the fact that this generous financial support by the world body is being misused is apparent and painful, to say the least.
And so the witch hunt is on. FFSL President Ranga believes that football development can only take place if this cancerous affliction that torments Sri Lanka football is rid of, once and for all.
In that process, he appears to be willing to break all rules and throw the FIFA Statutes and Road Map into the dustbin. There lies the crunch. Whatever the Investigation Report comes up with, football observers know, all this is water under the bridge.
The key question remains, what is the solution; where do we go from here? Can a new administration change our fortunes around? Or do we need a quantum leap? Football pundits point to a 'Normalisation Committee' set up by FIFA in collaboration with MoS. This will, they feel, offer the best chance for a reconciliation and revival of the Road Map that will take Sri Lanka football to where it belongs; among the best football nations in SAFF and then Asia to start with. A long road, but one that we must take.