Turtle boom on the southern coasts
View(s):

By Malaka Rodrigo  

This year, the southern coasts of Sri Lanka saw a resurgence of turtles coming to nest.

The birth of rare leatherback turtles in a protected area of the Matara beach this week was the high point of this phenomenon. From a clutch of about 80 eggs, 45 baby leatherback hatchlings emerged and were released to the sea.

This egg clutch was collected from Kamburugamuwa beach by the Wildlife Conservation Department's Mirissa regional office about two months ago and protected at one of its hatcheries. It is usually the green turtle and olive ridley turtle that come to the southern beaches to lay eggs; the leatherback turtle is rare.

"The egg clutches also rarely hatch properly, so we were thrilled to see a single baby leatherback turtle emerge on March 15, as this is a special occasion," said Mirissa wildlife ranger M.P. Sanjeewa.

On Thursday evening, 30 baby leatherbacks emerged, and on Friday evening another 15 emerged and were released immediately, said Mr Sanjeewa.

The leatherback turtle (Dermochelys coriacea) known in Sinhala as 'dara kasbewa' is the largest turtle in the world. It can grow up to 1.8 metres (5ft 11in) and weigh 500 kilograms. Unlike other turtles, it does not have a bony shell, instead its carapace is covered by oily flesh and flexible, leather-like skin which gave it the name. Adult leatherback turtles mainly feed on jellyfish.

Beaches like Rekawa, Kosgoda are famous for nesting turtles, but some beaches in Matara also are good turtle nesting sites.

The Mirissa wildlife office has been carrying out a turtle conservation project on beaches in Matara over the last decade. They have egg-protective pens on several beaches and release thousands of baby turtles into the sea every year.

The department continues to raid human egg poachers, but there are also other threats such as dogs, and rats also attack and dig the nests to eat the eggs.

"This year, there is a resurrection of nesting turtles on the Matara beaches," Mr Sanjeewa told the Sunday Times. This year, about 80% of the nesting turtles are olive ridley turtles known as 'batu kesbewa' in Sinhala.

The Mirissa wildlife office collects about 1,500 to 2,000 eggs daily and itstwo main hatcheries are now full. The hatchery in Kamburugamuwa known as Lantern beach hatchery has about 20,000 eggs while the SK beach hatchery has about 10,000 eggs, Mr Sanjeewa said.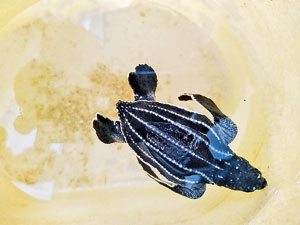 Leatherbacks are now rare, and it is indeed a special occasion to have leatherbacks born on the southern coast, says Thushan Kapurusinghe, head of the Turtle Conservation Project (TCP). He said that on January 27, a leatherback turtle laid eggs on Panadura beach, but the nest was destroyed by human poachers.
Usually, it is the green turtles that lay eggs on southern beaches, but this season the olive ridleys bypassed the green turtles. Two other species, the hawksbill turtle and the loggerhead turtle, are also rare, so these species need to be protected. Sri Lanka needs to regulate turtle hatcheries as baby turtles need to be released as and when they are born since they need to have the energy to swim far off into the ocean to catch
ocean currents, Mr Kapurusinghe said.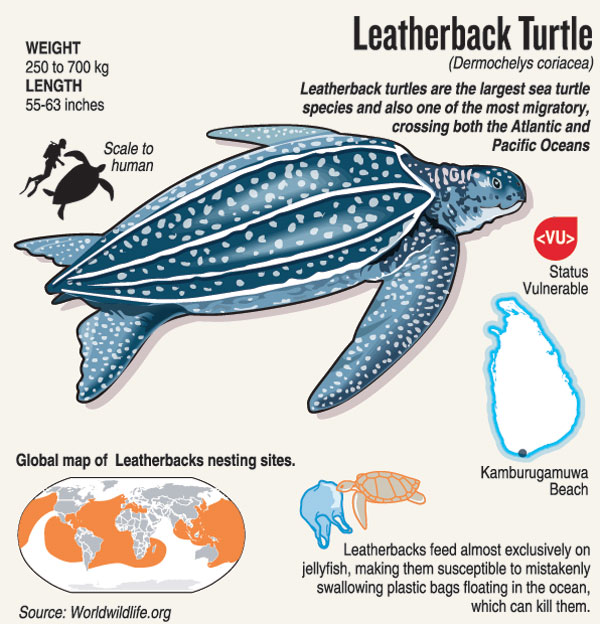 The best way to say that you found the home of your dreams is by finding it on Hitad.lk. We have listings for apartments for sale or rent in Sri Lanka, no matter what locale you're looking for! Whether you live in Colombo, Galle, Kandy, Matara, Jaffna and more - we've got them all!