In bustling Pettah, high prices scare customers away
View(s):
Despite rupee's slight appreciation, people see no reduction in prices of most essential items, except for bread 
But Finance State Minister says cost of living will come down within a month, blames unfair trading for price hikes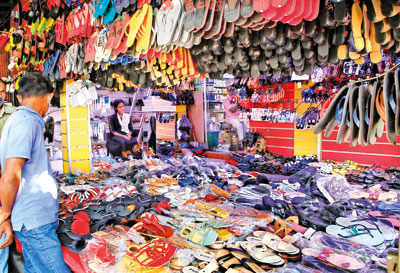 By Sandun Jayawardana  
It's Friday afternoon and Pettah is bustling. There are shoppers around but only one enters K. Pradeepraj's shop when we are there. "It's Friday and we should be doing brisk business, but this has been the state of affairs for almost two years now," he laments.
Mr. Pradeepraj (36) sells an assortment of foodstuffs including, confectionery, biscuits and soft drinks. First, the COVID pandemic and then the economic crisis severely affected our business, he says.
Some government members have been touting the recent appreciation of the rupee against the US dollar as proof that the economy is recovering. But for people on the ground, the high cost of living remains one of their most pressing concerns.
While the prices of most items Mr. Pradeepraj sells have not been reduced, Mr Pradeepraj complains that the shop's monthly electricity bill has gone up from about Rs.22,000 to over Rs.50,000 since the new electricity tariff hike came into force. "We have fewer customers because people's purchasing power has declined, but the cost of maintaining our business has gone up. I am yet to see any improvement."
Fawaz (55) from Minuwangoda commutes six days a week to Pettah to sell textiles from a small stall he maintains at the Pettah market. The bus fare, which used to be Rs. 60 one-way, has gone up to Rs. 180 now. Meanwhile, the price of the textiles he sells has not come down for more than six months.
A bed sheet that used to sell at Rs. 210 is now Rs. 410 while a t-shirt that was sold at Rs.700 is now Rs. 1,400. "Of course, the business has suffered. Not many can buy textile items at these prices but I can't reduce the prices either," he says.
As someone who has been selling footwear for 20 years, Lalith Kumara (50) claims he does not remember a time business was this bad. He shows us around the mostly empty shop and tells us how steeply prices have risen. Mr. Kumara says the material needed to make footwear continues to rise.
A pair of footwear that was Rs. 350 earlier is now Rs. 950 while children's shoes have gone up from Rs. 450 to Rs. 1,250. "Even normal rubber slippers that were priced at Rs. 150 costs Rs. 250 now."
"If this was two years ago, I wouldn't have time to talk to you like this on a Friday because this place would be teeming," notes Mohamed Hussain (64), who runs a shop mostly selling cosmetics and other beauty products. "Now, they come and leave as soon as they see the prices. I don't blame them. People have barely enough to eat. How can they afford to spend money on cosmetics?"
Mr Hussain used to keep his shop open till 10 pm but now closes by 8 pm due to lack of customers.
The cost of living may be going down for politicians, but it remains unbearable for ordinary folk, says Navoda Kumari (28) from Kantale. She comes to Pettah twice a month to buy clothing which she then takes to Kantale by bus and sells at a shop she maintains. "These clothes cost three times more in Kantale. Of course, we sell them at a far lower price than here because people can't afford."
She laments that for most people, salaries continue to remain stagnant even as the cost of living soars.
There has been a reduction in the prices of some items. The price of a 450g loaf of bread, for example, was recently reduced by Rs. 10. But this happened before the rupee saw an appreciation, points out N.K. Jayawardena, President of the Bakery Owners' Association.
The main wheat flour importing companies reduced the price of a kilo of wheat flour by Rs.15, which led to the reduction in bread price, Mr Jayawardena says. "The benefit of the strengthening of the rupee should come later with a further reduction in flour prices."
The price of short eats and cakes, however, remain unchanged due to the high price of eggs, he observes.
Over at 'The Majestic Hotel' near the Pettah bus stand, Restaurant Manager Faiz (49), points to the mostly empty tables to make the point that they no longer get as many customers as they used to. "A lot of people usually come in for lunch at this time but as you can see, there aren't that many. We haven't increased our prices but even still, there are fewer customers now," he says.
Finance State Minister Shehan Semasinghe says prices of essential items have come down when compared to what they were eight months ago. Speaking to the Sunday Times, he claims that the prices started coming down even before the appreciation of the rupee. As such, the minister says prices should come down further within about a month. Inflation too should gradually reduce. But he notes that due to "unfair trading", prices won't come down as quickly as they went up.
While the government is watching the situation closely, it is still premature for it to take any decision to intervene, Minister Semasinghe says.
Surplus harvest brings down veggie prices, but still people buy less

While the price of most vegetables has reduced considerably, vendors say customers are buying far less than they used to.

A variety of factors has led to the price reduction, said H.N. Sarath (58), a vegetable vendor in Pettah. "We finally had fertiliser given on time and there wasn't a lot of heavy rain. There is actually a lot more than we can sell now."

Noting that prices have come down drastically, he says cabbage used to go for Rs. 300-400 a kilo but it is now selling at Rs. 40-50 a kilo. Capsicum was Rs. 800 a kilo but is now at Rs. 300-350.

Yet customers are still not buying as much as they used to, he added.

The prevailing economic crisis has significantly altered consumer habits, said Saminda Peiris, Secretary of the Manning Market Traders' Association. "Eating a balanced, nutritious meal is no longer a top priority for many people. They only buy enough to ensure they don't go hungry."

He said customers who used to buy enough vegetables to last a week are now purchasing just enough to get by on a daily basis.

Traders and farmers too are feeling the crisis. A trader who used to buy 10kg of a certain vegetable is now buying 5kg because they know they can't sell as much as they earlier did. A farmer who used to grow vegetables over an acre has now reduced it to ½ an acre. Transport costs have also risen significantly owing to the fuel price increases, Mr. Peiris said.

While there might be some improvement towards the Avurudu season, Mr Peiris said he did not expect the situation to change significantly in the near future.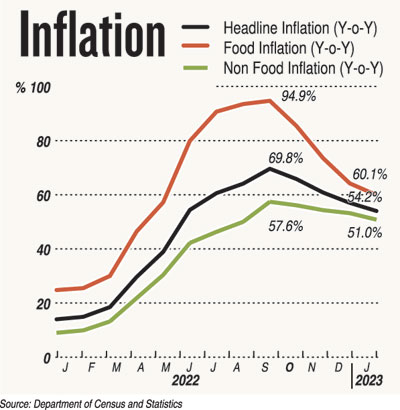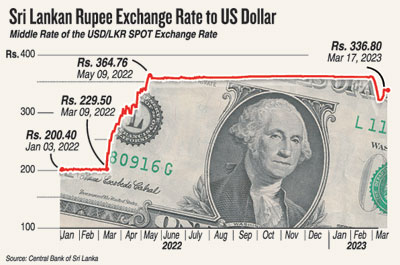 The best way to say that you found the home of your dreams is by finding it on Hitad.lk. We have listings for apartments for sale or rent in Sri Lanka, no matter what locale you're looking for! Whether you live in Colombo, Galle, Kandy, Matara, Jaffna and more - we've got them all!