Join Curtin Colombo Open Day – 26 March
View(s):

Curtin Colombo, the latest addition to Curtin University's global operations, is now offering its pioneering courses to students in Sri Lanka and the region.

In recent years, Curtin University has achieved its highest-ever result in the QS World University Rankings by rising to 193rd globally and continues to be positioned in the top 1% of universities globally (QSWUR 2023). Curtin University is now an international powerhouse committed to making tomorrow better.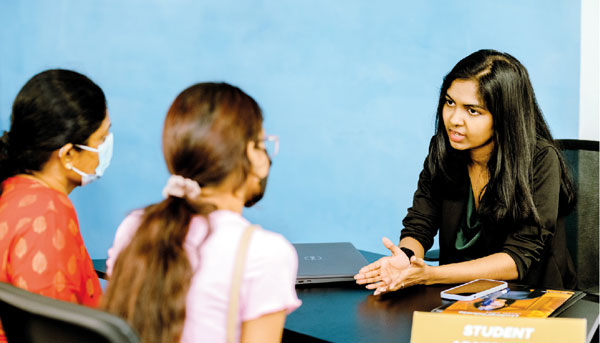 Curtin Colombo offers Curtin University degrees in engineering, computing, and business that the students may complete in Sri Lanka. By choosing to complete the course at Curtin Colombo, students get the opportunity to obtain a Curtin degree, living at home all the while and saving substantial costs.
Students also have the option of transferring to Curtin Perth in Western Australia or to any of the Curtin international campuses around the world during their study period. This flexibility allows students to explore multiple destinations and cultures during the course of their degree.
Global connections
Curtin is a truly global university with campuses in Western Australia, Malaysia, Singapore, Dubai, and Mauritius, and partnerships with more than 130 institutions worldwide. This means there are several locations around the world where students can study a Curtin course. Students will also be gaining access to a valuable international network of industry and research collaborators.
Graduate highly employable
Our strong industry connections and work-integrated learning opportunities will help the students to stand out from the crowd as the courses are designed with direct input from industry partners. Students will graduate with the practical skills, connections, and knowledge needed to succeed in the global marketplace.
Highly innovative courses
Curtin degree programmes in Computing, Engineering and Business offered at Curtin Colombo are globally recognized. The curriculum, learning experiences and course delivery are highly responsive to the changing needs of the industry.
The portfolio of computing degrees includes Software Engineering, Cyber Security, Information Technology, and Computer Systems and Networking, while Engineering degrees on offer include Civil and Construction Engineering, Electrical and Electronic Engineering, Mechanical Engineering, and Mechatronic Engineering. Bachelor of Business Administration (BBA) degree at Curtin Colombo will cover International Management, Innovation and Entrepreneurship, and Digital Marketing specializations.
Gain professional recognition
Curtin University's engineering programmes are accredited by Engineers Australia, the professional body for engineering in Australia. Graduates from these degrees fulfill the stage one competencies required by Engineers Australia, enabling them to register as professional engineers in Australia and in many countries around the world through the Washington Accord. Curtin's computing programmes and the business administration programme are recognised by the Australian Computer Society and AACSB, respectively.
Strategically located in the heart of Colombo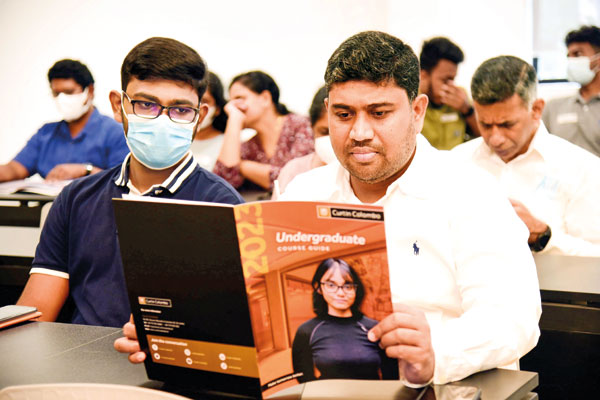 Our vibrant campus, located at Nawam Mawatha in Colombo, is home to exceptional amenities, resources and activities and is guaranteed to give you a rich and rewarding experience.
The Open Day for the next intake in July is scheduled to be held on Sunday 26 March, at Nawam Mawatha campus premises. By attending, students will get the opportunity to meet academic experts from Curtin University in Australia, the student advisors and get hands-on experience of the student life on campus. For registrations, students may visit www.curtincolombo.lk or contact the student recruitment team at inquiries@curtincolombo.lk/076 555 8989 or 077 443 4432.
HitAd.lk is the best and biggest mobile phone market in Sri Lanka, and we guarantee you will find what you need here from our extensive listing of mobile phones for sale in Sri Lanka. Whether it's a budget-priced smartphone for communication, or higher end features with advanced connectivity, there are many different options from which to choose from on our site!