Will Sri Lanka Football get a new lease of life?
View(s):

Wednesday, January 18 morning, the new Football Federation of Sri Lanka (FFSL) President and his new team was inducted ceremoniously to the FFSL headquarters with the usual pomp and pageantry that has over the years been drilled and perfected by the same old foot soldiers that have kept football where it is in this country. That parade went well and it was interesting to note that both the Secretary and Director General of the Ministry of Sports (MoS) were present to welcome the new team, a courtesy that appears exceptional or is it a mandate the MoS desired, keen observers ask.

But even before the new FFSL President could partake of the traditional 'kiribath' (milk rice), the displaced former President seeking an extended term, had prayed for and obtained an injunction preventing the new team in taking office, if only it will last not more than a few days? All the well-known gladiators were present to fete the new chief, a notable absentee been a doyen of football from Negombo, the man who was prevented from office by the very people he nurtured and handed the hot seat to. Now the ball is in play and one only hopes that saner counsel will prevail and the new team allowed to make the necessary passes; after all five months is not a long time to reverse a sport that has collapsed in a heap and only brought scandal after scandal under the last administration.

To be fair, the rot set in long time ago. Successive administrations did little to reverse that trend. If any interest was shown to expose serious shortcomings, it was an attempt to curry favor with the warlords at FIFA and AFC. Everyone knows what happened and it is indeed sad to note that these international bodies that govern the sport, pay little heed to the callous disregard shown by their local affiliate over the years. The ignorance of basic management and an extreme incompetence of technical standards has destroyed what little prowess we had as a football nation.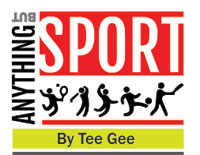 Lesser known opponents have surpassed Sri Lanka, and relegated us to a ranking that is just decimals above the bottom. So, we cannot do worse than this, is the hope of football lovers. That the playmakers of Sri Lanka football chose to bring in a rank outsider to lead the sport shows how bereft the FFSL is. Now, it is left to be seen, if that ploy works and if it is not just a smart move to bridge the five month hiatus imposed on the FFSL, to a close.
FIFA has defined the conditions for a reparation of our status as a member of the family. They have in consultation with the MoS, laid bare the fundamental requirements that Sri Lanka must conform to. Top of the list, is the much neglected Constitutional Model that FIFA favours. Though there are a rash of conflicts with the Sports Law, football pundits believe that it can be negotiated and a win-win framework agreed upon. To do this effectively, the new president must understand how international football management works and not try to supplant his own minute understanding on time-tested models. Bringing Sri Lanka in line with the international governance benchmarks, will be a step in the right direction. Along with that basic premise, he must bring about a quality management team. FIFA recommends that key positions of Secretary and Treasurer are non-elected positions; they have to be handpicked and appointed.
The Ex-Co must operate like a corporate board and let the CEO run the show with a legitimate financial system in place. That will be a minimum platform on which all other departments can flourish. The organisations structure that starts from Players to Clubs to Leagues to Districts and to Provinces, must be fleshed out with precise criteria that will eliminate the paper tigers that emerge at election time. Not all are equal and thus all these levels must be ranked and segregated, so that investments are made only to those who fall in line and perform accordingly. Emotional tie-ups based on age old friendships, while they may prevail, must not have an overarching influence on the way forward; modern football has no tolerance for such sentiment. The sport is now a business and say what you will, but unless we breach that gap, football in Sri Lanka will remain what we are fond to call, the poor man's game.
The MoS must comprehend this quantum leap that football requires and support that outlook. While we all must remain respectful of local laws including that of sports, we must recognise international norms that are driving the future and affluence of these sports. We are all aware that international footballers are some of the worlds most rewarded sportsmen and sportswomen. The FIFA World Cup surpasses all other competitions by a mile. So, they are doing something right and there is no shame in copying the methods that produce great results. FFSL must embrace this line of thought, cut out the frills and the frequent flights of fancy and get down to the serious task of lifting our football to the standards we can enjoy. Then, and then only, will a new lease of life breathe in the body football.