Dialog disconnects SLC
cricket
View(s):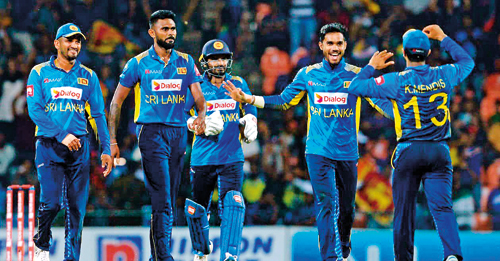 Sri Lanka Cricket (SLC) will go to the market once again to secure a potential team sponsor for the national cricket team after its long standing backer Dialog Axiata ended its partnership prematurely citing financial constraints.
Dialog Axiata, one of the leading mobile communication providers in the country, joined hands with SLC in 2013. Since then, it renewed its commitment several times, making a huge contribution to the development of the game.
However, the current economic crisis resulted in a huge devaluation of the rupee against the dollar, reportedly placing a massive burden on the company. A decision was therefore made to sever ties with the much-loved sport. Accordingly, Dialog has notified SLC of its decision to withdraw from the sponsorship on December 7, 2022, effective March 2023.
The current sponsorship cycle began in December 2020 when they entered into a new deal as the official national team sponsor of both men's and women's teams in late 2020 for a three-year period. It was to end in September 2023 but they will now exit after the two-match Test series against New Zealand in March.
"We understand the company is going through a tough phase due to the current situation in the country and we respect their decision. They have been with us almost 10 years and we are grateful for the commitment they made over the years," said an SLC official.
Accordingly SLC has already gone to the market to secure a sponsor for the limited-over leg of the New Zealand series which includes three ODIs and as many T20 internationals.
Their exit will put SLC in a spot of bother as the current economic crisis, the team's indifferent performances, and SLC's alleged mishandling of funds may discourage potential bidders to come forward, even if it is to partner the country's top brand. A recent investigation by an independent committee found SLC using funds for the personal benefits of its executive committee members and some employees while the sport is on a nosedive. Among other things, the committee recommended that the Board be dissolved.
At the time it renewed its partnership in 2020, Dialog said in a media communiqué that it is committed to empowering the homegrown talent of sportsmen and sportswomen at national and international levels.