Mani Sports Club and Jaffna University win district club carrom tournament
View(s):

By Sam Hensman, Jaffna

The Mani Sports Club, Jaffna and the Jaffna University won the men's and women's Inter-Club Carom Championship, organized by the Jaffna District Carrom Association, played at Jaffna Central College recently.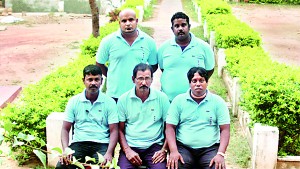 In the men's tourney eight teams entered the fray. Mani Sports Club stamped their class throughout the championship. In the finals they vanquished Sri Kamadchi Sports Club by an easy five matches to nil, including three wins in the singles event. The hero behind the victory in the men's bracket was S. Satkunamoorthy, who with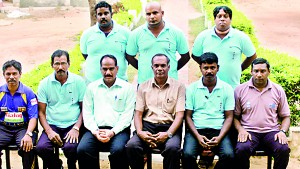 his breakaway win in the singles, set the pace for their eventual win.
In the women's championship, Jaffna University overcame Uduvil Mann's by four matches to one, winning all their matches except one singles match. The top performers among the undergrads were N. Tharangini and K. Dilogini, who won both their singles and doubles events. Uduvil Mann's won their only match when J. Nitharsiva vanquished her opponent.
The tournament was sponsored by T. S. Shanmuganathan, proprietor of Raja Cream House. The men's winners were awarded Rs. 10,000, while the first and second runners up were given Rs. 5,000 and Rs. 3,000 respectively. The women's champions received Rs. 5,000 while the runners up got Rs. 3,000. The prizes were distributed by Shan Thayalan, Asst. Director of Education, Physical Education, Jaffna Zone.
It will be of interest to note that the Jaffna District Carrom Association was founded only in 2006. Due to the conflict in the North no tournaments were held for the next six years. The first tournament was held last year. According to S. Kumaresan, the Secretary of the JDCA, they hope to have stage an inter-school tournament soon.
Follow @timesonlinelk
comments powered by

Disqus