Former track star Wimaladasa laments lack of athletics progress
View(s):

By Bandula Molligoda 

Former 400 meter national athlete, Col. Wickramasinghe Wimaladasa, who won two gold medals at the Tehran Asian Games, expressed disappointment over the country's progress on the athletic track despite it arming its athletes with adequate infrastructure.
Col. Wickramasinghe Wimaladasa, who scored gold in the 400 meters and 4 x 400 meters relay, said that during his time, athletes were not afforded the advanced facilities and sound coaching programs that exist at present.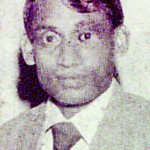 Instead they had to run on grass tracks here. However, despite that, he brought back two medals to the country at the 1974 Tehran games.
"In our days only the manager accompanied us. Now for 15 athletes about 10 officers are included in the squad. Among them there are several coaches, physiotherapists, managers and mediamen," he explained.
"It does not matter if all the people accompany the team, the results achieved must bring glory to the country."
He said that during his day there were no coaches and most of the training was done on their own, with no experts present to give advice. We were our own advisers, he said, adding that they had to toil hard through adversity.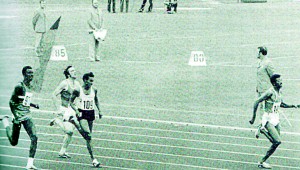 "It was merely through determination and commitment that we were able to bring success and glory to the country." he said.
Born in Dambadeniya, Nugawela, he began his education at the Andiyadeniya Salvation Army Mixed School before later moving to Alawwa Central.
He said that by dint of hard work he got through all exams he had to face in the Army. "That was the hard life I had to undergo and finally I not only shot up in athletics to an international level, but also rose through the ranks of the Army from soldier to Colonel."At school (without a coach), he was the top-ranked athlete in the 100 and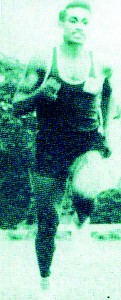 200 meters as well as in the Long Jump. After joining the Army in 1964, he placed first in all these three events right up until 1966. He broke the 200 yard record of Duncan White (22.01 sec). In Colombo, on the advice of Dr. H.S.R. Gunawardene, he switched over from the 100 and 200 meters to the 400 meters, following a leg injury. In 1968 he broke Darrel Levers' 400 meters record (49.4 secs)
In 1970, at the sixth Asian Games, he won a silver medal in the 400 meters (46.7 secs). Upon his return, he was felicitated at a reception at Temple Trees by Prime Minister Sirimavo Bandaranaike, and was awarded a scholarship to Germany to receive training.
In Tehran in 1974, he won his two golds in record time, finishing the 400 meters in 46.21 secs and the 4 x 400 relay in 3 mins 7.40 secs. He ran the relay despite nursing a spinal cord injury. The other members of the record-breaking relay team were A Premachandra, Kosala Sahabandu and Sunil Gunawardane.
Wimaladasa and his teammates received a red carpet welcome at the airport from a group which included Sports Minister K.B. Ratnayake and Army Commander General Sepala Atygala.
Wimaladasa and his family were honoured at the Mt. Lavinia Hotel for a week but stayed only for two days. He retired in 1976 after he and S.L.B. Rosa were informed that due to a lack of funds they could not go to the Munich Olympics in spite of the fact that they were in peak form. However two officers represented Sri Lanka at these games Wimaladasa said.
Follow @timesonlinelk
comments powered by

Disqus